Before PAX East kicked off, Yacht Club Games announced they would be releasing Cyber Shadow from Mechanical Head Games this year. When we booked time to head to their booth and see what they had on the way for 2019, our time was totally focused on this game. When we first saw the trailer we imagined it was going to play like a combo of the NES versions of Batman and Ninja Gaiden, and while it does share similarities because of the art style and combat, there's a little more to this game than that. There are some amazing weapon upgrades you get along the way to help you traverse the levels and combat enemies that would be hard just by going in with a regular sword.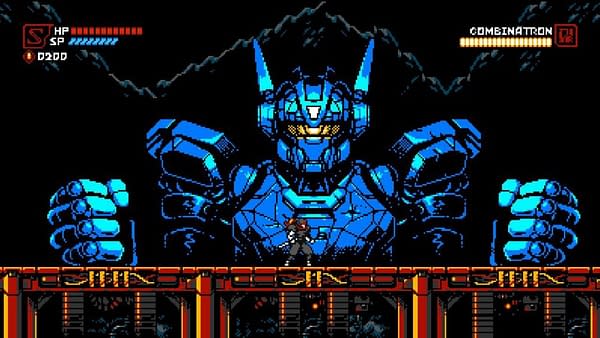 We got to play through a bit of the first few levels of the game and when we left we just wanted more. Even when we hit sections that beat us down and made us frustrated to classic Mega Man levels of anger, this game was so good it made us want to come back for more. Yacht Club Games chose well with Cyber Shadow and we can't wait to get our hands on it whenever they finally release it this year.
Enjoyed this article? Share it!