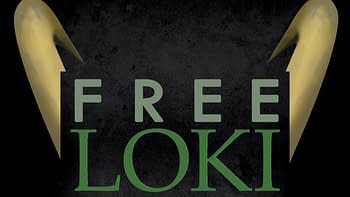 Over at change.org a petition was started calling for Marvel Studios to produce a movie based on the character of Loki played by Tom Hiddleston. Over 12,000 people have signed it. The petition states that Loki, as portrayed by Hiddleston, has become one of the most recognizable and cherished characters in recent years. The "respectfully but strongly" request that Marvel make a movie starring Loki. The petition used part of an interview with Kevin Feige to illustrate their point: ""I've been surprised and happy that so many cast members and characters have gotten that response. Hiddleston is a case in himself. We discovered that when we were going around the world promoting the movie, in Moscow and in the U.K. and in Rome, and all these people behind the barricades at the premieres were holding 'Loki's Armies' signs or wearing homemade helmets with horns on it. We sat around years ago saying we needed a villain in the MCU, as complex and dynamic as Magneto is. Magneto is one of the best villains in both the comics and in the movies. The way that Tom brought Loki to life, with all of those different emotions and up to Hulk smashing him into the ground, we're already having fun with Tom on the set of 'Dark World.' We hope to have that continue. Even if you didn't read comics or weren't versed in mythology and had no idea who Loki was — and he's kind of out there with his big horns — they responded to him, particularly women. Tom is an amazing looking specimen but also because of that darkness, I think they find a sexiness with him as a badboy" The interview took place here.
The petition ends with a well written recapping statement that claims the following of the character has earned the actor and the role a feature film of his own. They even paraphrase the movie in saying "He has an army".
Not sure how much I agree with the petition, but its hard to argue with the reaction Hiddleston got when he visited Hall H at this summer's San Diego Comic Con.
[youtube]http://youtu.be/toPstPIcGnI[/youtube]
Enjoyed this article? Share it!