4 New Character Posters for "Terminator: Dark Fate"
If there is one thing this year has taught us is that there are no sure things when it comes to bringing back classic properties or sequels. Both Men in Black: International and The LEGO Movie 2: The Second Part seemed like they should be sure things but they weren't. The Terminator franchise is a little different in that it's been struggling to recapture the magic of the first two movies since pretty much the third movie. So far everything looks like it's going well for Terminator: Dark Fate but we'll still have to see how everything turns out. Until then the official UK Twitter account for four new character posters of the main cast.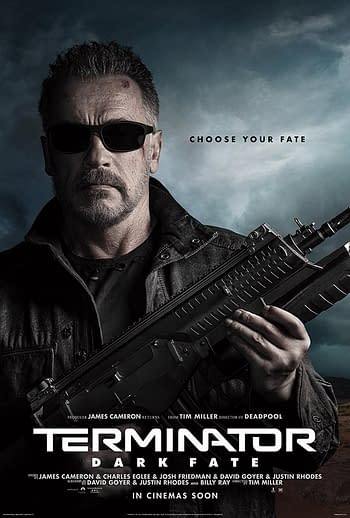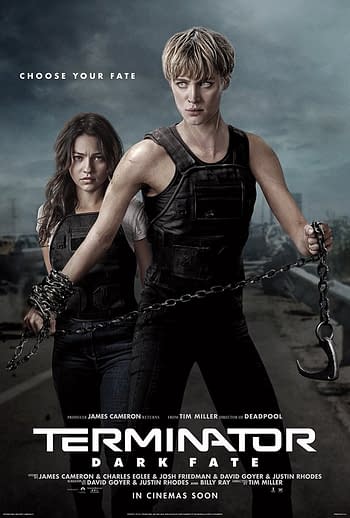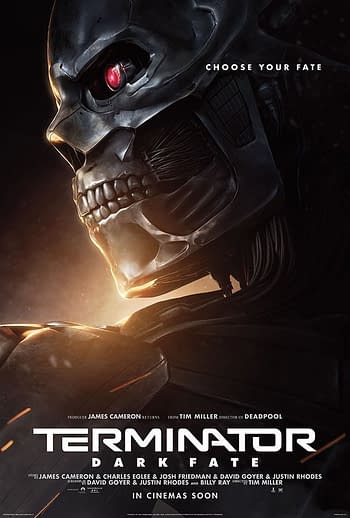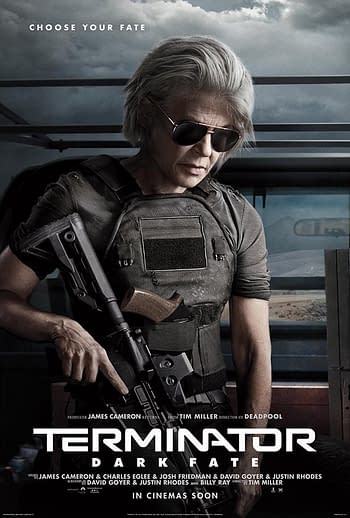 Are you at all excited for the next Terminator movie? If this one works out it could breathe new life into the franchise but whether or not there is any momentum left in the Terminator brand remains to be seen.
Summary: Sarah Connor and a hybrid cyborg human must protect a young girl from a newly modified liquid Terminator from the future.
Terminator: Dark Fate, directed by Tim Miller, stars Linda Hamilton, Arnold Schwarzenegger, Mackenzie Davis, Natalia Reyes, Gabriel Luna, and Diego Boneta. It will be released on November 1st.