5 MOTU Characters That MUST Be In The New Film When It Happens
Masters of the Universe has been on its way back to the big screen for quite some time now. The last update from behind the scenes says that Sony Pictures was looking to sell the film they make to Netflix for distribution and that To All the Boys I've Loved Before heartthrob Noah Centineo would be playing MOTU hero He-Man. Matt Holloway and Art Marcum were the latest to tackle the script, while Aaron and Adam Nee are the latest directors on the project. It's all chaos and up in the air, but us MOTU fans are used to that by now. What we are concerned about is making sure this time out, we get great representations of the characters we love in the film. To us, these are the five characters we want to see on screen represented in the way we remember them.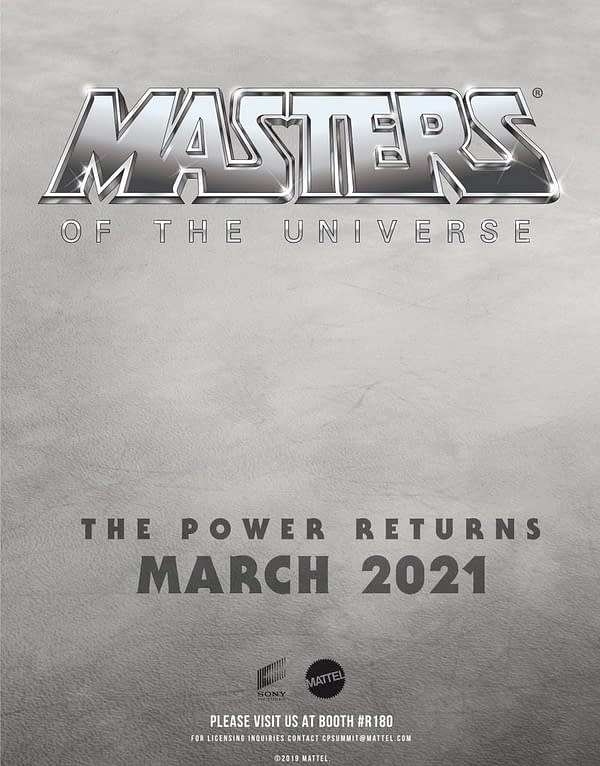 MOTU is Full of Great Characters
First off the bat: Beast Man. Like most, we don't know what they were thinking with his appearance in the 1987 movie, but he needs to be redeemed and redeemed hard. Give us the orange/red fur, the whip, the gnarly teeth. In fact, get Tyler Mane to play him. I liked him as Sabertooth, maybe he is the one who can pull this off. Next, let's get some Buzz Off action going. Featuring one of the cooler designs in the original toy line, he is arguably one of the characters that helped destroy that toy line in the '80s after Mattel over shipped his figure and they sat unsold. That is unfair to one of He-Man's most trusted spies.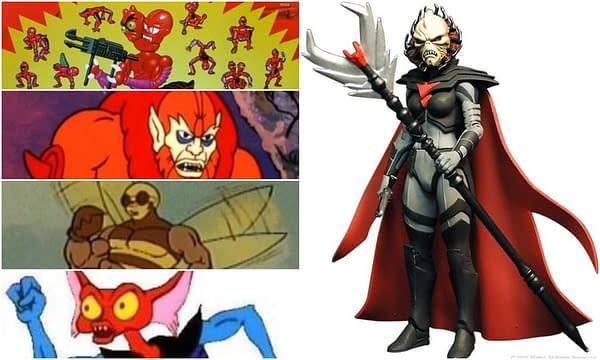 Going back to the bad guys, MOTU fans would be super excited to see what they can do with Modulok. Think of all the possibilities with today's special effects with a character that can attach new pieces to himself and modulate his appearance. He is begging to be included, and rightfully so. On the female side, I think the time is right for Despera to make an appearance. The evil version of Princess Adora, she could be an awesome Nebula-type villain and find redemption in the film. Plus, the overall look of that personality is badass.
Finally, in a completely selfish way, I want to see Mantenna on screen. The Evil Horde needs to be represented in a big way in this one, not just Skeletor's forces. One of MOTU fan's favorite baddies, he could be a huge breakout character for sure. Make him important, like second or third in command, and let him and his four legs run wild on the forces of good. Put these five choices into the new film, without changing the look of them too much, and you will have some happy fans.