We didn't JUST get the first teaser trailer for Terminator: Dark Fate (the 6th installment in the franchise) today, but there was also a behind-the-scenes featurette and photo drop!
If you missed this morning's teaser: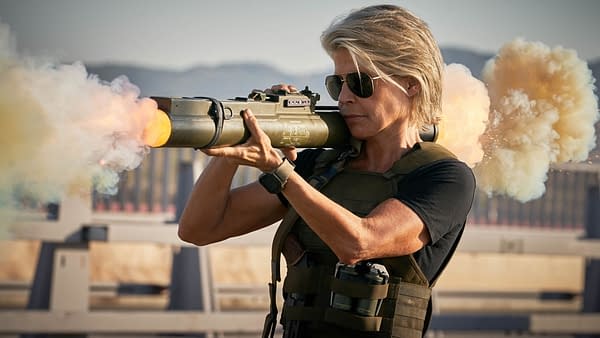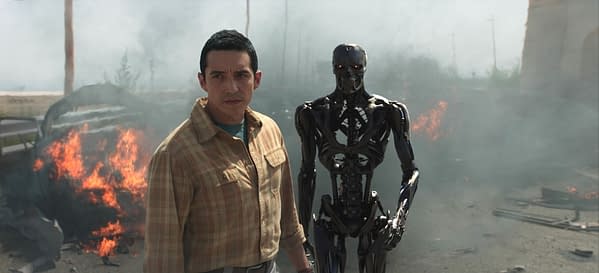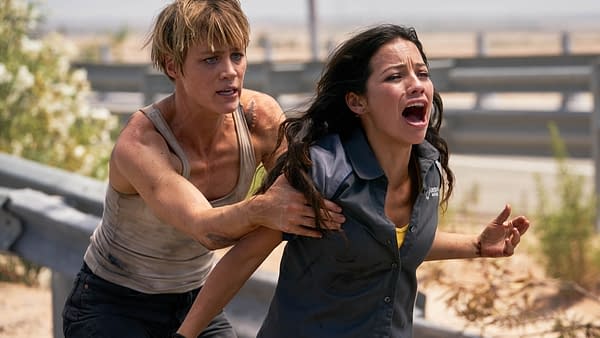 On to the behind-the-scenes goodies!
"Terminator: Dark Fate is the direct sequel to Terminator 2," James Cameron says. He's returning to the franchise he launched back in 1984 as a producer. "We pick up the characters that we knew from terminator 2, and we carry them forward."
"We continue the story with Jim back in the writing and producer's chair," director Tim Miller (Deadpool) says. "He knows the material like nobody else. I think for fans of the franchise, the biggest thing is Linda's return."
"Being back is wonderful, Sarah is a force to be reckoned with, and I was ready to explore that " Linda Hamilton says, looking even MORE badass now than she did in 1991's T2.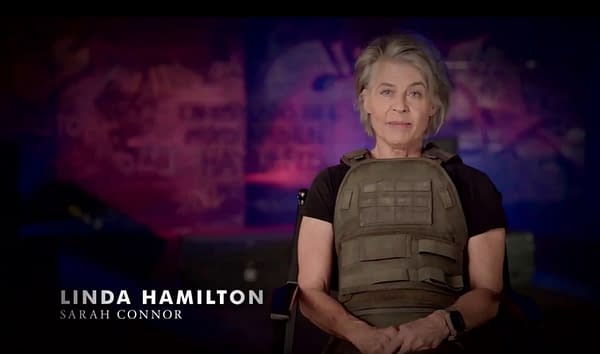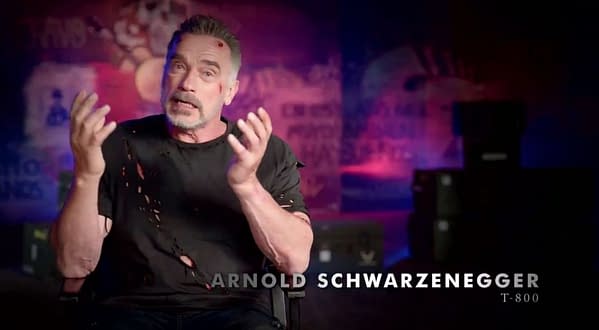 "I am delighted to be working again with Linda Hamilton, with Cameron, with Tim Miller," former California Governor Arnold Schwarzenegger says.
"It's gritty, it's fast, it's intense," Cameron continues, while saying Dark Fate returns to the feeling of the first two films.
You can check out the featurette below: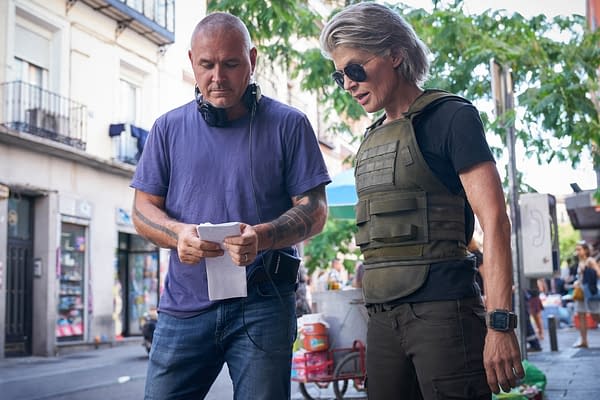 Linda Hamilton ("Sarah Connor") and Arnold Schwarzenegger ("T-800") return in their iconic roles in Terminator: Dark Fate, directed by Tim Miller (Deadpool) and produced by visionary filmmaker James Cameron and David Ellison. Following the events of Terminator 2: Judgment Day, Terminator: Dark Fate also stars Mackenzie Davis, Natalia Reyes, Gabriel Luna, and Diego Boneta.
Terminator: Dark Fate is set to hit theaters on November 1st 2019, and we CAN'T. FREAKING. WAIT.
Enjoyed this article? Share it!