Aaron Sorkin's The Trial Of Chicago 7 May Be Heading To Netflix
Aaron Sorkin's latest film could possibly be heading to Netflix. After initially having a release date for The Trial of Chicago 7 pushed due to the pandemic by Paramount, they have decided to let the film go, and Netflix is trying to swoop in and take it. The hold-up seems to be the international market where Netflix would like to roll it out on its service, yet the international deals for the film have already been made. The film stars a great ensemble, including Eddie Redmayne, Sacha Baron Cohen, Seth Rogen, Joseph Gordon-Levitt, Jonathan Majors, Alex Sharp, Michael Keaton, Jeremy Strong, and Yahya Abdul-Mateen II. Aaron Sorkin both wrote and directed the film. Deadline reported the news with additional reporting by Variety.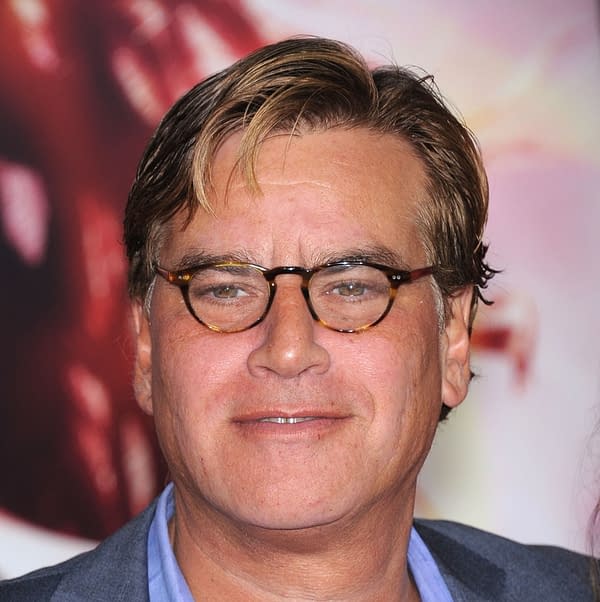 Aaron Sorkin Films Are Always A Big Deal
Aaron Sorkin could not have picked a better time to make this film, which is "based on the infamous 1969 trial of seven defendants charged by the federal government with conspiracy and more, arising from the countercultural protests in Chicago at the 1968 Democratic National Convention. The story is set in 1968 and 1969, but speaks to the divisiveness of our times and how young people can take on power." Anytime we get a new film written by Aaron Sorkin, it is an event, but one on protesting during a campaign? Jackpot.
Netflix has to be salivating over getting this onto the service asap. We are ramping up the campaign trail here in the US, amid the ongoing pandemic and the protests about racial inequalities as well, and I cannot think of a better time to release a film written by the deft hand of Aaron Sorkin than right now. The only thing better would be if there was a secret season of The West Wing surprise-released. Keep an eye on this one for sure. This could be the one Netflix pushes for awards this year if they get it.