Sasha Lane, star of the indie hit American Honey has joined the Hellboy reboot according to The Hollywood Reporter. Lane is joining a cast of David Harbor, Milla Jovovich, and Ian McShane with director Neil Marshall looking over the production. Hellboy creator Mike Mignola has gone on record that this Hellboy reboot will be much closer to a horror movie than previous entries into the series.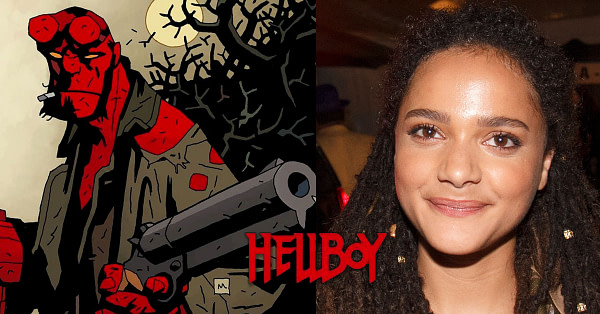 The new story sees the hero squaring off against a medieval sorceress who seeks to destroy humankind. Lane would play Alice Monaghan. In the comic books, Hellboy rescues Alice from the fairies that kidnapped her. She retains some supernatural gifts because of her time with the fairies.
Hellboy, directed by Neil Marshall, will star David Harbor, Milla Jovovich, Sasha Lane and Ian McShane. It currently has a 2018 release date.