Josh Gad and Wayne Knight: The Jurassic Park Spinoff We Need Immediately
Every so often, Twitter can be a magical place of shared amusements and enthusiastic love of something. Josh Gad is no stranger to that part of Twitter, and he teased Jurassic Park fans in the worst way with his post with Wayne Knight.
If you'll recall, Knight played character Dennis Nedry in the original Jurassic Park film 25 years ago, the head computer guy at Mr. Hammond's first dinosaur park. He made a deal with offshore bad guys to smuggle out dino embryos and is the reason all hell broke lose for Dr. Grant, Dr. Sattler, the kids, and Dr. Ian Malcolm.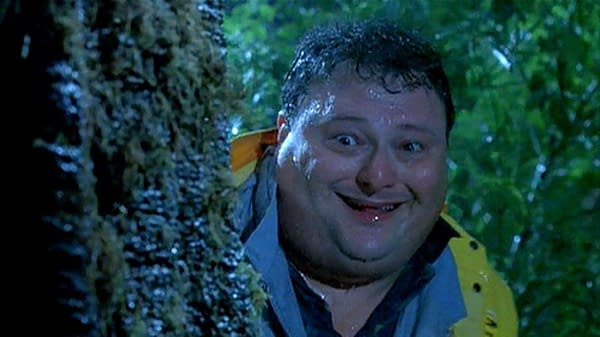 No, there more than likely is NOT anything to gleaned as far as a real project from the post, but a prequel SOMETHING with Gad as young Nedry, or maybe even Nedry's son, would be awesome.
Bring on the Hawaiian shirts and shaving cream cans.