Anne Rice's Thoughts About That Mysterious Egyptian Sarcophagus
Because sometimes truth is stranger than fiction- a mysterious black sarcophagus has been unearthed in Egypt, and no one knows who's it is. Okay, well, maybe Anne Rice does.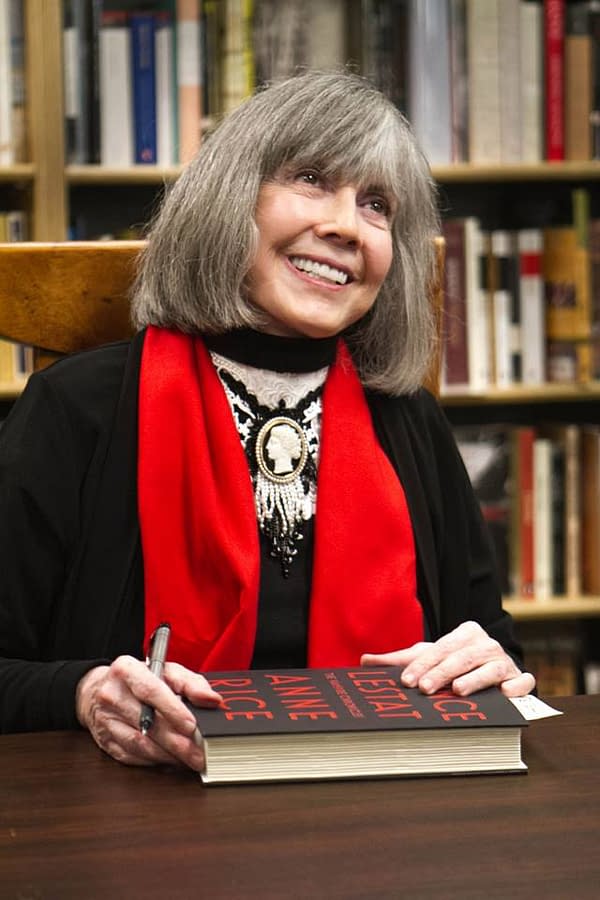 Back on July 1st, the General Secretary of the Supreme Council of Antiquities Dr. Mostafa Waziri announced that a spectacular find had been uncovered in Alexandria. A previously unknown tomb revealed an alabaster bust of a person, along with a black sarcophagus.
The mistress of vampire voice of generations of children of the night commented on the situation via twitter, in a response to her son Christopher Rice, who is also an author. But first, a little background on why her tweet matters in context.
If you didn't know, Anne is not unfamiliar with the Egyptian dead, having written "Ramses: The Damned" in 1989. The novel followed Ramses, former Pharaoh who was given the gift/curse of everlasting life. He was teacher to Cleopatra, and eventually sealed himself up in a tomb after her loss. He's brought back into consciousness by sunlight in Victorian England; romantic and supernatural adventures ensue.
After so long, it was a delightful surprise when Anne announced that she was teaming up with her son to revisit the character in a sequel, "Ramses The Damned: The Passion of Cleopatra" published in 2017.
So yesterday, Christopher tweeted to Anne, his exclimation of "MOOOOOOOOOOOOM" along with a link about the find probably one of the cutest things:
She then responded, in true Anne Rice fashion:
The internet has been quick to offer their take on the situation, from Indiana Jones and The Mummy (the good one) comparisons to reasons why opening it would be a good idea.