'Avengers: Infinity War' May be Longest MCU Film Yet, but Avengers 4 Will Be Longer
The theatrical premiere date for Avengers: Infinity War is fast approaching, and that means some still unanswered practical questions about the film are about to be answered. We're talking simple things really, like how long will the 19th MCU film clock in at?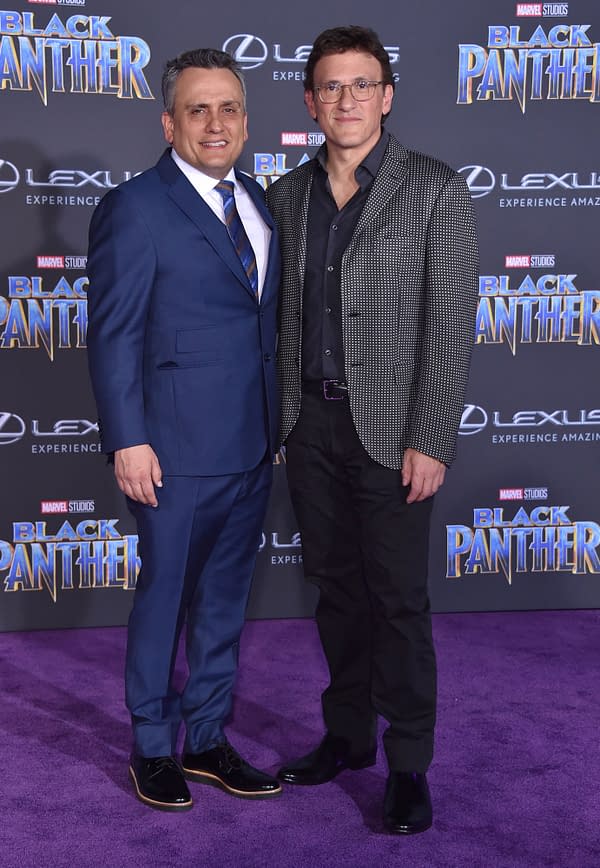 During this weekend's Marvel press day(s) for Infinity War, our pals over at Collider got to sit down with Joe and Anthony Russo to talk shop, which in this case happens to be the biggest superhero team up film to date. One of the questions asked had to do with editing the final cut of the film, and how long it may be.
"It's our longest rough cut," Joe says.
First and foremost, this particular timestamp has yet to be confirmed by Disney and Marvel Studios, and was the source of some embarrassment back in March for the AMC movie theaters chain, who had published a run time of 2 hours and 36 minutes. They soon removed the post in question, but Fandango currently has the superhero flick listed as 2 hours and 29 minutes.
If you look up the run time on Google right now, you'll get the result of 2 hours and 40 minutes, which would indeed put Infinity War as the longest Marvel Studios film thus far.
Joe Russo went on to say that the yet untitled Avengers: 4 film could "easily be a 3 hour film", which would be longer than even Infinity War.
"We have a full year still, to work on it," Anthony said.
"But I definitely think it'll be longer than Avengers: 3," Joe continued.
You can see the interview segment here: