Avengers: Endgame BIrth.Movies.Death Magazine Up For Order Now
Mondo is partnering with Birth.Movies.Death. for another special issue of their magazine, this one in celebration of Avengers: Endgame and the MCU. The issue will feature an exclusive interview with directors The Russo Bros., along with tons of the usual awesome articles looking at everything from surviving "The Snap" to features on Gamora and Doctor Strange. It will also feature a cover by artist Matt Taylor. Check that and details for the issue below, and place an order for the $12 magazine right now.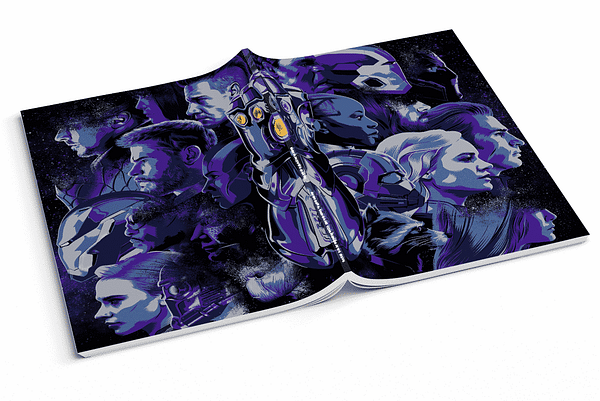 The moment you've all been waiting for has arrived: Alamo Drafthouse and Birth.Movies.Death. are celebrating the release of AVENGERS: ENDGAME with a stunning new collectible magazine, featuring an exclusive Mondo cover (which, you'll note, matches our AVENGERS: INFINITY WAR cover) by artist Matt Taylor!
Inside, you'll find deep-dive character essays, exclusive interviews, a sprawling showcase featuring Mondo's latest Marvel posters, and a look at some of the exciting new characters Marvel's bringing to the big screen. Order your copy today, before Thanos snaps his fingers and makes half our stock disappear.
Articles Include:
– An exclusive interview with the Russo Brothers, directors of AVENGERS: ENDGAME
– "The Intertwined Souls Of Bruce Banner And The Hulk"
– "Acting Strange: How The Sorcerer Supreme Became A Team Player"
– "Life After The Snap", written by someone who survived the Decimation
– "Why Is Gamora? – A Look At INFINITY WAR's Most Important Guardian"
– And much more!