'Avengers: Endgame' Read Children's Book-Version of 'Infinity War', Hilarity Ensues
Thank you, whomever came up with this Avengers: Endgame children's book sketch for Jimmy Kimmel Live, because >this< writer just choked on her coffee while watching it.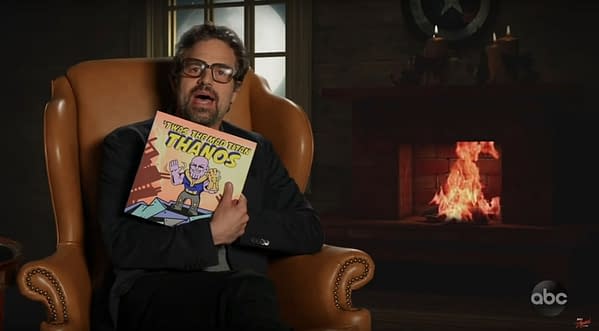 Mark Ruffalo leads fellow Avengers team members in a fireside reading of "Twas The Mad Titan Thanos" recap of Infinity War, and pretty much everyone has to comment on Thanos' chin.
There is some bleepin' too, on the part of Chris Evans, Chris Hemsworth, Scarlett Johansson, Don Cheadle, and Jeremy Renner, regarding who's at fault for not going for the head. (Lookin at YOU, Thor.)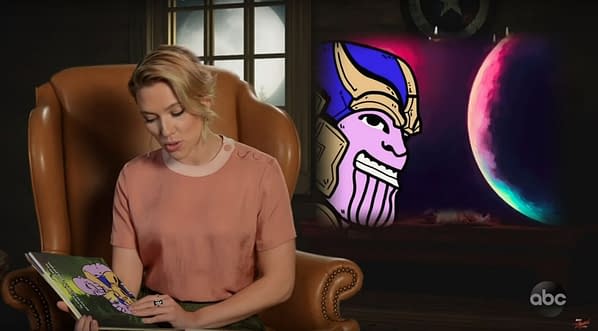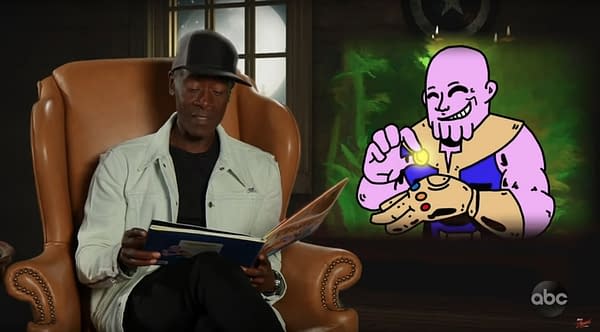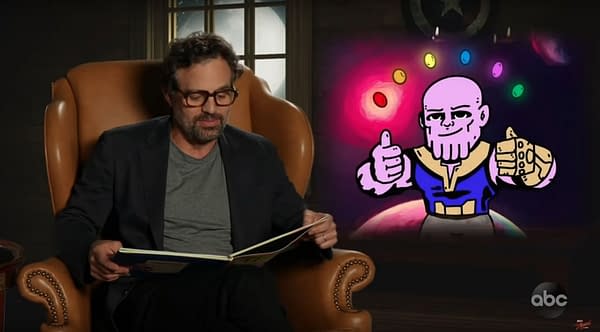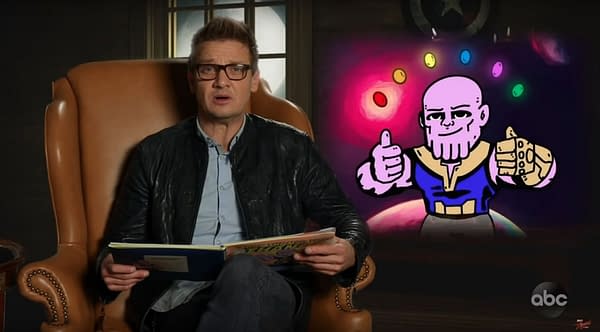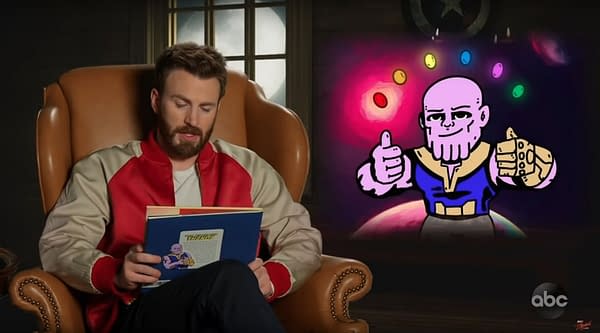 Jimmy Kimmel Live airs on ABC on weeknights, and Avengers: Endgame hits theaters in April 26th.