'Avengers: Infinity War' Thor and Captain America are Bound by Loss
Unless you were one of the casualties of Thanos's snap, chances are you know that Avengers: Infinity War just released on Blu-ray and DVD. This means of course that numerous tidbits of insider information are being uncovered via the special features and director commentary tracks offered with the title, and some of those come with various levels of "duh" attached.
Such as the reveal by one half of The Russo Brothers Anthony Russo that Infinity War Captain America (Chris Evans) and Thor (Chris Hemsworth) are connected, by more than just their previous team.
Both have suffered tremendous losses in their lives, and that's before Thanos even completes the gauntlet. Cap has lived through war, the loss of his best friend and love, and the breaking down of the team he helped build. Thor, similarly with wars under his belt as well as the loss of his mother, father, best friend, lover, AND eventually his brother too, knows the state of mind all too well.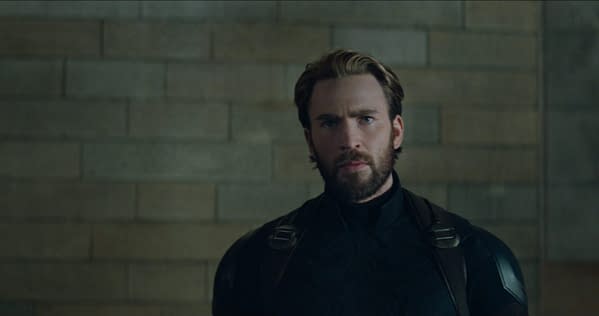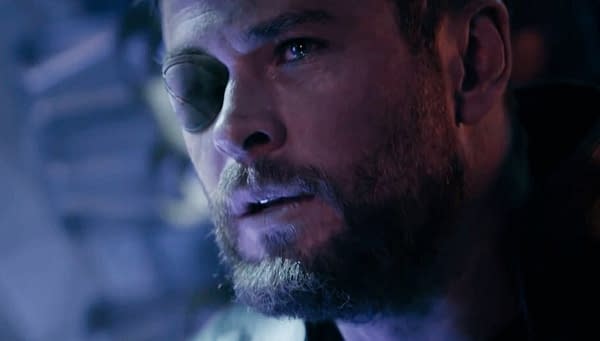 Anthony Russo said:
"One thing I think we all really responded to about Thor is where he's left at in the end of Ragnarok with the destruction of Asgard. We all have a history with the Captain America character, and I think there's an interesting connection there in that Cap was also a character who lost everything. There's something fascinating about exploring these people as you strip away who they are and their built-out identities and find out what's left."
The director continues, saying that the isolation Cap feels at the end of Captain America: Winter Soldier is very similar to where Thor is mentally following Thor: Ragnarok:
"I think we are going through a very similar process with Thor in this movie. Especially with this scene, we're completing the experience that Ragnarok brought to Thor in the sense that we're taking the rest of everything away from him. Everything that remains. He's starting with nothing after that point and trying to climb his way back is a very underdog arc, a very rousing arc. I think that the road that he follows is very empathetic."
We definitely feel this similarity carries throughout Infinity War. Maybe we'll see more of it when Avengers: 4 releases in April 2019.