Avengers: Infinity War VFX Supervisor Says the [SPOILER]s Originally Looked Very Different
SPOILERS for Avengers: Infinity War. If you haven't seen this movie yet you should do that now. It's out on home release even, so go do that.
With a snap of his fingers, Thanos, in Avengers: Infinity War, wiped out half of the universe. Fans got to watch some of their beloved characters simply fall to ash. It wasn't exactly a fun thing to watch, and the slight gusts of wind as everyone faded were really, really effective. It turns out that wasn't originally what the production had in mind, though. Screen Rant interviewed VFX supervisor Dan Deleeuw, who talked about the original idea he and his team had for the fading.
The VFX supervisor and his team "knew we had to see something: it couldn't be just a simple snap and them just disappearing. … [It] made sense that all six stones are combined now, [so] what stones would… how would combining the stones make that happen? So does the Soul Stone go in and disintegrate their soul? And does the Power Stone disintegrate the body? And the Space Stone what actually moves the ash? And so early tests were combining all those different pieces and although it was kind of beautiful in a way, it just became too much, right? It became… if there was too much of a Soul Stone effect it looked like they were on fire when they were disintegrating, and the idea was like just back off and keep it simple."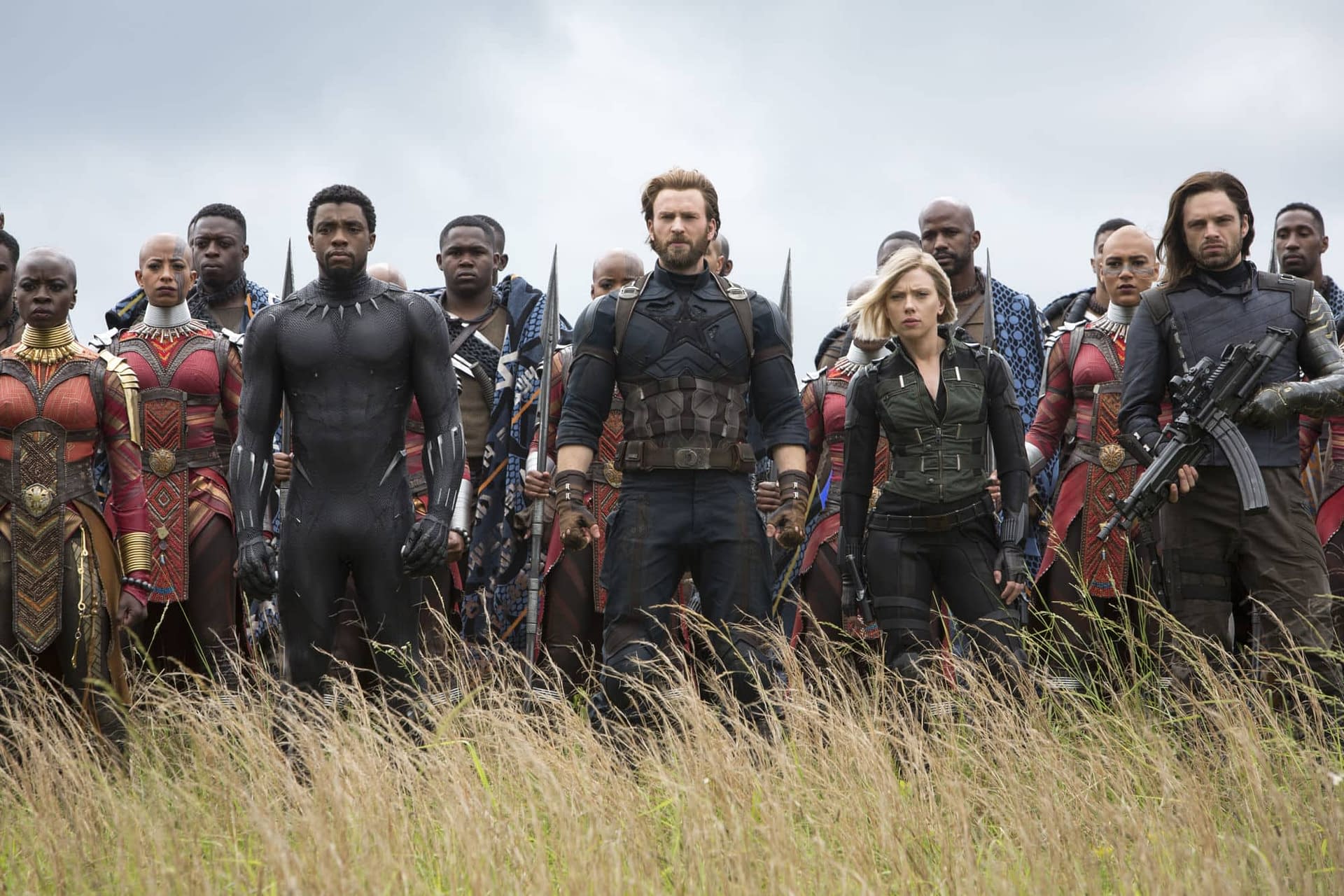 The saying "keep it simple, stupid" exists for a reason, and, if you think about it, the way everyone just falls to ash works really well in the movie. It also let Deleeuw and his team control how fast people faded.
Deleeuw added that by keeping things simple, it allowed them to control "how quickly the ash went over a person's body and how it went over their body and how when they disintegrated they floated away" which in turn gave "everybody a unique way in which they turn to ash. … Some characters would go away quickly and some would last longer, just give them something a lyrical, almost a poetic way in which they kind of float away to ash to make it more impactful," he said
We learned that Spider-Man, for example, used his strength to fight it off as best he could, which is why his fading took a little longer. The simpler effect also meant that the reactions various characters had — Okoye watching T'Challa fade or Tony holding Peter as he faded, for example — had an even greater impact on the audience.
Summary: The Avengers and their allies must be willing to sacrifice all in an attempt to defeat the powerful Thanos before his blitz of devastation and ruin puts an end to the universe.
Avengers: Infinity War, directed by Anthony and Joe Russo, stars Robert Downey Jr., Josh Brolin, Mark Ruffalo, Tom Hiddleston, Chris Evans, Chris Hemsworth, Chris Pratt, Elizabeth Olsen, Sebastian Stan, Benedict Cumberbatch, Paul Bettany, Chadwick Boseman, Benedict Wong, Zoe Saldana, Karen Gillan, Vin Diesel, Dave Bautista, Pom Klementieff, Scarlett Johansson, Don Cheadle, Tom Holland, Bradley Cooper, and Anthony Mackie.
The film released on August 14th on 4K Blu-ray, DVD, and digital.