They were once called Avengers: Infinity War Part 1 and Part 2, but now it's just Avengers: Infinity War with the fourth Avenger film yet to be given an official title. But production of Infinity War has just wrapped at Pinewood Studios in Atlanta with the follow up film beginning production right away. It has always been the case that the films would be shot consecutively. Joe and Anthony Russo made the announcement in a fun image posted on Instagram that EW.com would later have confirmed by Marvel Studios.
What can we take away from the fact the series has wrapped? Well, how about the fact we've seen behind the scenes footage showing Chris Pratt, Robert Downey Jr., Benedict Cumberbatch, Tom Holland, Benedict Wong and Mark Ruffalo but not many others. And there is also the report of Jeremy Renner breaking his arms on the set of Tag, part of that story was that the injury wouldn't affect his shooting for Avengers but he had yet to film his role of Clint Barton / Hawkeye. That was just over a week ago. Does that mean that Hawkeye doesn't appear in the first of two films?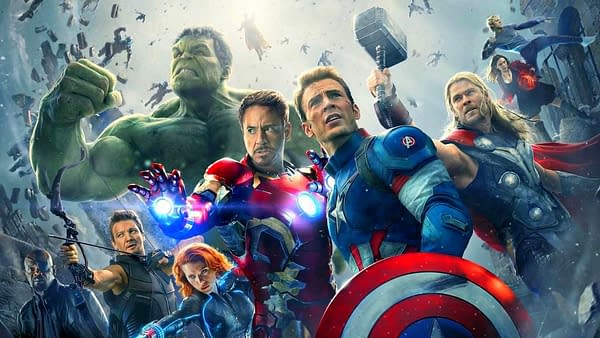 We know that the film is supposed to bring together the Earth's Mightiest Heroes and the Guardians of the Galaxy giving us the biggest conglomeration of heroes ever put on film. Kevin Feige has said that these two moves will be the culmination of the plan they've been working on since the release of Iron Man back in 2008. It's also expected that these film will mark the end of the run for folks like RDJ, Chris Evans and others, allowing new characters like Black Panther and Captain Marvel to step up and lead the MCU.
Enjoyed this article? Share it!