Battle of the Batman: Val Kilmer Slides to Bottom of Bat-Poll
The Hollywood Reporter just ran a poll on who was the best Batman, and before I run my own analysis on this poll, I feel the need to pour out a 40 for Val Kilmer, who was voted the absolute worst Batman in the history of the character on film or television.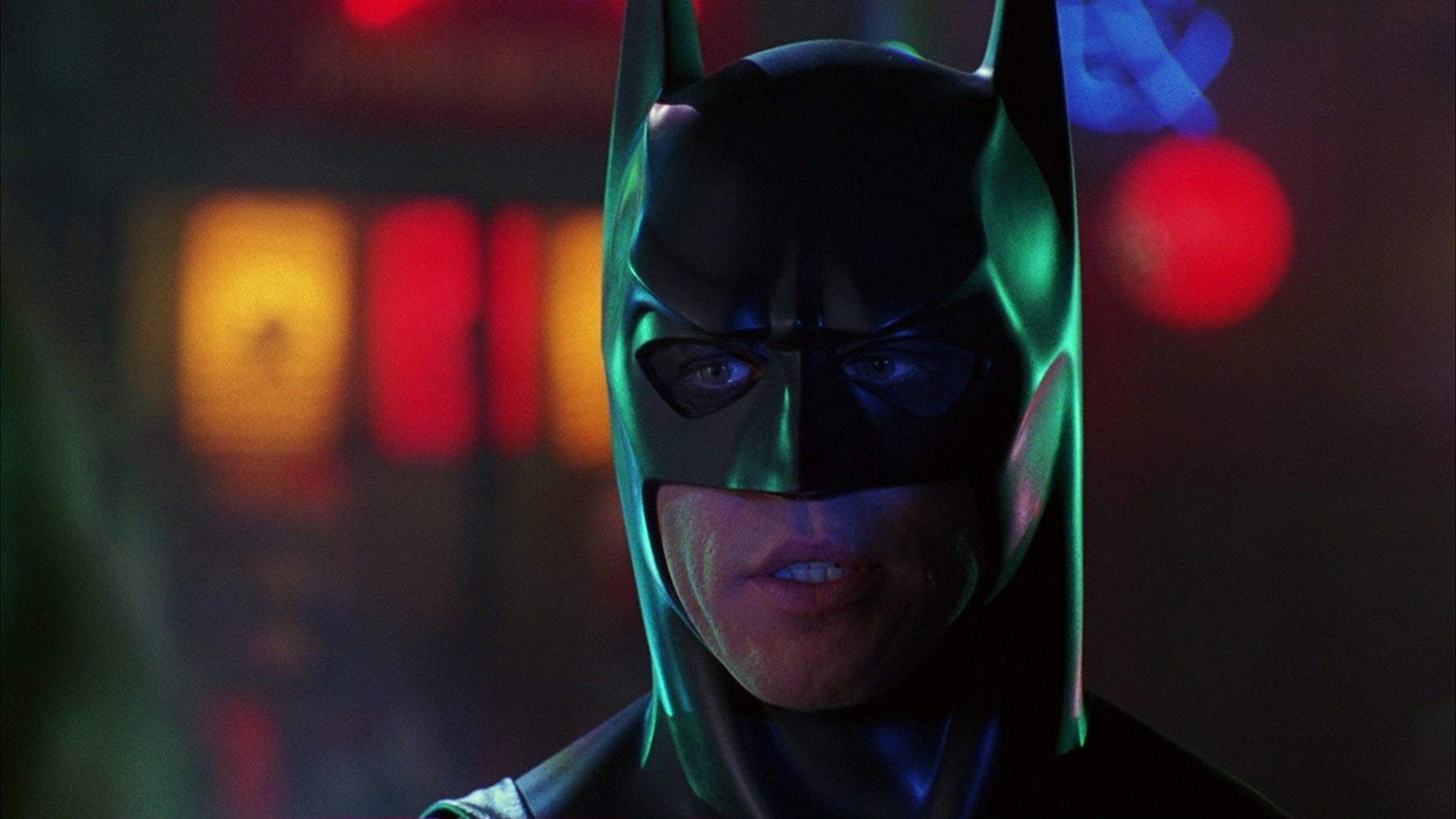 First off, saying that Kilmer is the worst Batman is pretty harsh, and completely omits that while his Batman may not have been great, it was by no means as terrible as George Clooney's time in the tights for 1997's Batman and Robin. That movie was so damned awful that we've been stuck with Broody Batman ever since.
But what about the rest of the Batman actors? Christian Bale cam in first, with 39% of the vote, followed closely by Michael Keaton at 38%. George Clooney's inexplicable 19% shows that there are some real masochists watching Batman movies, and Ben Affleck squeeks into second to last place with 18% of the vote. Affleck tried, guys. He got so swole.
Now, here's where I take issue with The Hollywood Reporter's bat-poll: Where is Adam West? Sure, he played the campiest take on the Caped Crusader, but he's also the first actor a lot of us saw don the cape and cowl. How about Kevin Conroy, who played the animated Batman for years?
And that's leaving out Lewis Wilson, who played Batman in the old serials, or Gotham's David Mazouz, who played Bruce Wayne for five seasons but never donned the cowl. I've also omitted other voice actors like Bruce Greenwood and Peter Weller, who added their voices to the Caped Crusdader, but only on a project or two.
So, now that you've seen what that poll has to say about the best Batman, we want to hear who you think should be the Best of the Bats. Is it really Bale? Or did Keaton take the cake? Is Adam West your Batusi Master? Sound off in the comments below!