We Love This Description of Ben Mendelsohn While Filming 'Captain Marvel'
We adore Ben Mendelsohn, and really hope at some point there will be behind-the-scenes footage of him on the set of Marvel Studios' upcoming Captain Marvel. Especially now with this description of him on set from Samuel L. Jackson and Brie Larson, because we can totally picture it.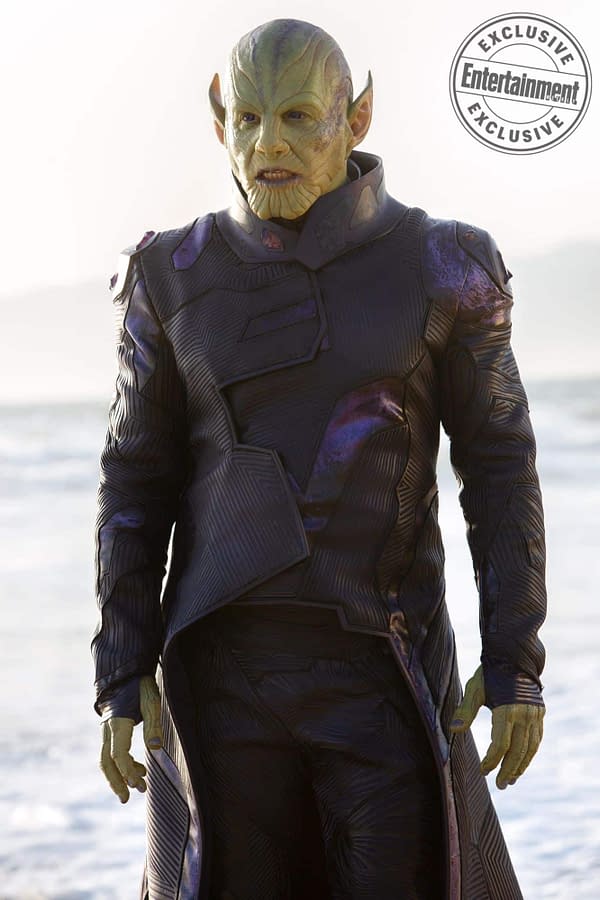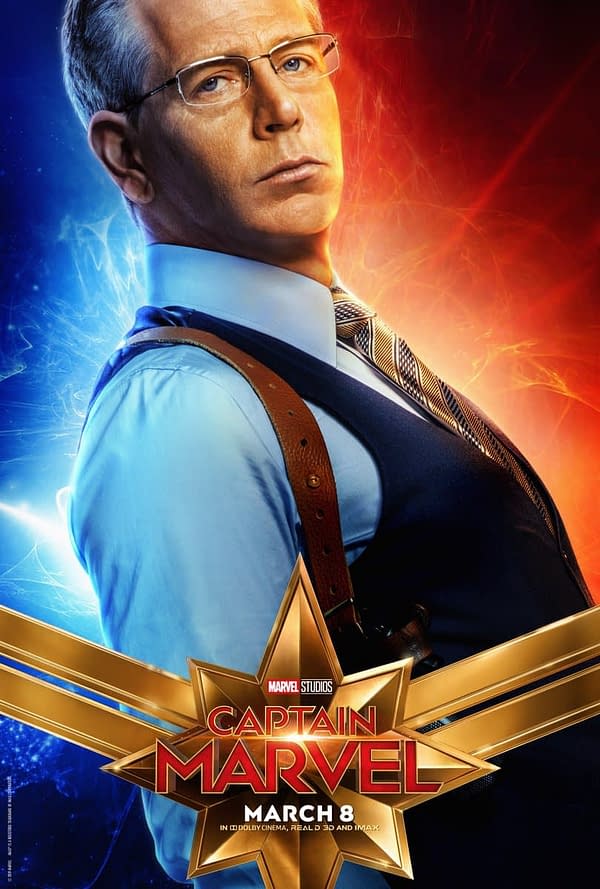 In Captain Marvel, Mendelsohn plays two roles; the human character who is apparently Fury's boss at S.H.I.E.LD., and the alien Skrull Commander Talos. You've probably seen the photos if not him in the trailers- green skin, pointy ears, and an attitude galaxies-wide.

Jackson and Larson described working with the Aussie actor to Entertainment Weekly:
EW: Tell me about working with Ben Mendelsohn, as both Nick Fury's human boss and the Skrull leader Talos.

JACKSON: We had to wait on him to get green, but once he got there, it was like, "Hey, guys, let's fly!"

LARSON: You would know he was arriving on set 'cause you could hear the boom box coming, and [he was] always dancing.

JACKSON: He had a big lawn chair and a cigarette.

LARSON: In Louisiana, he'd sit in the hammock. He would just be laying outside in Louisiana, looking like fully an alien.

JACKSON: Swinging and smoking.

LARSON: His boots were really tall in the movie, but if you weren't seeing his feet, they'd give him comfort shoes. But they needed him to be the same height, so his comfort shoes were huge rainbow platform Gucci sneakers. So imagine the full Skrull look, but with those shoes.

JACKSON: Gucci sneaks!

LARSON: The first day he wore them, everyone was like, "Are we making a mistake and that should be his shoe? It's kinda good."
We had the delightful pleasure to speak with Mendelsohn on the red carpet during the press junket for Darkest Hour, and cannot WAIT to see what kind of problems Talos creates for Carol and Starforce.
The first "public" screening of Captain Marvel happened in Los Angeles and so far, the reactions are overwhelmingly positive. Everyone loves Goose the cat, everyone loves Ben Mendelsohn, and everyone LOVES Brie Larson as the good Captain. (You can read about the first reactions here.)
Anna Boden (first female director for Marvel Studios, only took 21 films) and Ryan Fleck are directing from a script they wrote with Liz Flahive, Carly Mensch, Meg LeFauve, Nicole Perlman, and Geneva Robertson-Dworet.
Captain Marvel stars Oscar winner Brie Larson as Carol Danvers, Samuel L. Jackson as Nick Fury, Jude Law as the commander of Starforce (who may or may not have two names), Clark Gregg as Phil Coulson, Lee Pace returning as Ronan the Accuser, Djimon Hounsou as Korath the Pursuer, Gemma Chan as Minn-Erva, Ben Mendelsohn as Skull Commander Talos, Lashana Lynch as Maria Rambeau, Algenis Perez Soto, McKenna Grace, and Annette Bening in as-yet-undisclosed roles.
Captain Marvel is set to hit theaters on March 8th 2019 (International Women's Day), and tickets are on sale now.