It might be November but everyone is already looking forward to 2019 when it comes to movies. There are a lot of big productions dropping next year and one of the bigger ones is Captain Marvel. We've only seen one trailer so far but the movie has jumped to the top of a lot of people's lists when it comes to movies they want to see next year. One of the reasons might be its very impressive cast including the fantastic Ben Mendelsohn playing the villain. The Hollywood Reporter got the chance to speak to Mendelsohn and he expressed that he really thinks this movie is one for the books.
"I think we have something really special here, and that all comes from a finely crafted script, it's absolutely beautiful," says the actor.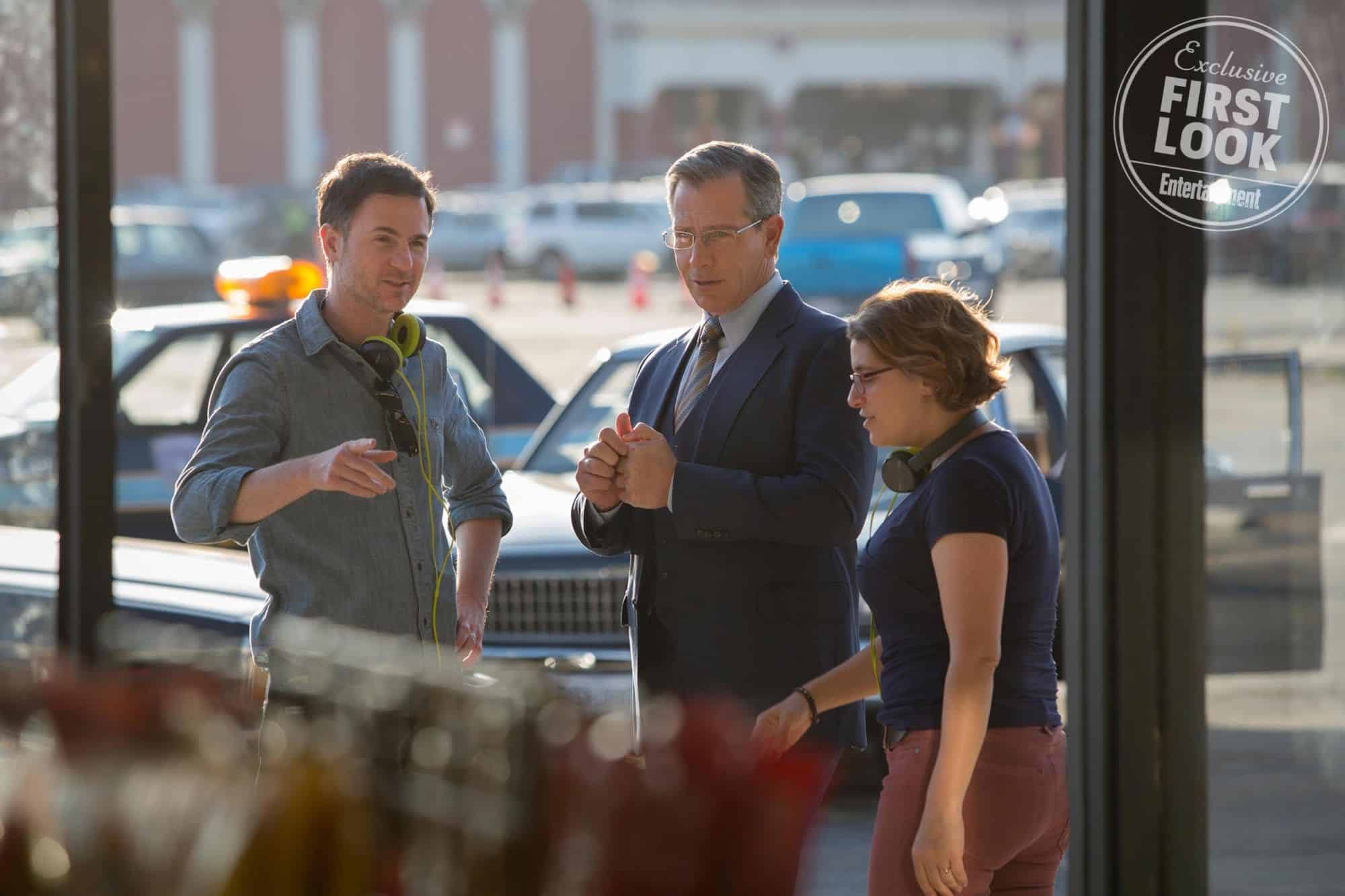 This movie is big in a number of different ways. This is the first time Marvel has had a woman as the solo lead in one of their movies not to mention the first time a woman has co-directed one of the Marvel movies (Anna Boyton) and the first time a woman has composed for a Marvel movie (Pinar Toprak). Mendelsohn is very excited about these occasions and is hopeful for future milestones.
"Obviously this is a big moment for Marvel, and hopefully a sweeping change for inclusion and diversity in the industry," Mendelsohn says.
This isn't the first time Mendelsohn has worked with directors Ryan Fleck and Anna Boyton. Back in 2015, he worked with the pair on the gambling film Mississippi Grind and he was excited to work with them again. However, it was the fact that he is playing the villain and gets to interact with everyone in the cast that he enjoyed the most.
"The thing I like most about the film, other than reuniting with Anna and Ryan, is that I get to work with just about everyone," Mendelsohn shares. "That's the beauty of being the antagonist, minus the pig's head."
The "pig's head" is what Mendelsohn refers to the full prosthetics for the Skrulls. Despite making fun of it a bit Mendelsohn has a lot of love for this genre. He doesn't believe that superhero fatigue is a thing and sees great potential in the superhero genre to tell stories.
"If you look at the business of movie-making, as both a business and art, comic book films have the best chance of making a big cultural and artistic impact," he says. "We might be able to get a masterpiece or three out of this superhero genre."
We have can hope that Captain Marvel joins the ranks of the classics for this genre next year.
Summary: Carol Danvers becomes one of the universe's most powerful heroes when Earth is caught in the middle of a galactic war between two alien races.
Captain Marvel, directed by Anna Boden and Ryan Fleck, will also star Brie Larson, Jude Law, Gemma Chan, Djimon Hounsou, Lee Pace, Lashana Lynch, Samuel L. Jackson. The film is set for release on March 8th, 2019.
Enjoyed this article? Share it!