Happy Birthday, John Williams: Bleeding Cool Staff Talks Favorite Williams Pieces, Scores
Happy birthday to one of our favorite composers of iconic movie themes and moments, John Williams. The 86-years-young maestro has been the aural architect of some of the most impactful and enduring scores in modern cinema history — here are some favorites of the Bleeding Cool staff.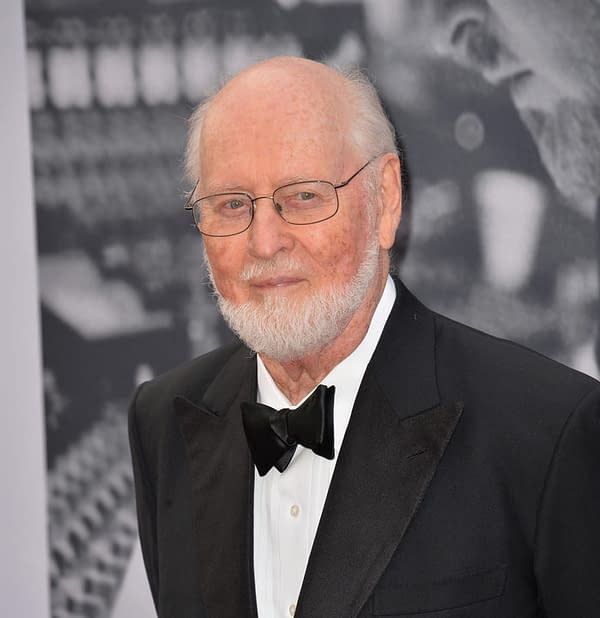 Kaitlyn Booth:
Jaws, because there is no possible way that should work. It's two notes and yet he managed to make one of the most tense lines of music ever created. That being said, what makes Williams a genius is his ability to come up with iconic lines of music that get stuck in your head. Everything from Star Wars to Close Encounters to Indiana Jones to Home Alone is brilliant and classic in its own way.
Josh Davison:
I'm sure this will be the common answer, but his Star Wars work as a whole. There's really a piece from the entire Star Wars saga that doesn't get me. I actually fell asleep to "Battle of Heroes" from the Anakin-Obi-Wan fight from Revenge of the Sith last night. Of course "Imperial March", "Duel of Fates", "Leia's Theme", and the main theme are my general favorites.
Jeremy Konrad:
"Thône Room"/" End Credits". In my eyes, this is the greatest piece of music ever composed for a film. Truly iconic, and no matter how many times I hear it, it always brings a tear to my eye. Or just outright makes me cry. MTFBWY. Always.
Mark Seifert:
Superman the Movie — without doubt the most important comic book film score ever. Just the balance that the first serious comic book movie needed — dramatic but serious. It underlined the fact that this was a serious movie and not nana-nana Batman stuff.
Lauren Sisselman:
Harry Potter. I saw all the movies with my mom in theaters; makes me feel like a kid again.
Ray Flook:
Superman (1978): My sister had just gotten her driver's license, but she wasn't supposed to take my other sister and I too far. So she made us a deal: if we kept our mouths shut about driving to the mall, she'd take us to go see Superman. So that memory — combined with Williams's music matching exactly what I was hearing in my head when Superman caught the falling helicopter — is why Superman will always sit #1 for me… but that's a tough one.
Mary Anne (Mab):
Home Alone and Close Encounters of the Third Kind for complete scores, and probably the Templar Knight's farewell wave from Indiana Jones and the Last Crusade. For whatever reason, those are the ones that have stayed with me, that I think about, that immediately bring to mind the moments on film. So much of Home Alone is precursor to Harry Potter, you can hear the inspiration for "Hedwig's Theme".
Let us know what your favorite Williams piece is!