Blade Runner 2049 Director Addresses The Criticisms Of Women In The Movie
Blade Runner 2049 didn't exactly make a killing at the box office, but it was a critical darling. People that did see it tended to really enjoy it. However, the movie did come under fire for its portrayal of women, which director Denis Villeneuve was asked about during an interview with Vanity Fair. Villeneuve said:
"I am very sensitive to how I portray women in movies. This is my ninth feature film and six of them have women in the lead role. The first Blade Runner was quite rough on the women; something about the film noir aesthetic. But I tried to bring depth to all the characters. For Joi, the holographic character, you see how she evolves. It's interesting, I think." She does evolve, but she's still, essentially, a sex robot and live-in girlfriend and not much more. Villeneuve went on to point out that cinema is a reflection of the world, and this world is not kind to women:
"What is cinema? Cinema is a mirror on society. Blade Runner is not about tomorrow; it's about today. And I'm sorry, but the world is not kind on women."
This is also true, but that doesn't mean you can't show positive female characters and still make a point about how society doesn't treat women well. There are examples of strong, multi-dimensional women in the real world, and showing even one wouldn't be falling into portraying an utopia, as Villeneuve says later on:
"There's a sense in American cinema: you want to portray an ideal world. You want to portray a utopia. That's good—dreams for a better world, to advocate for something better, yes. But if you look at my movies, they are exploring today's shadows. The first Blade Runner is the biggest dystopian statement of the last half century. I did the follow-up to that, so yes, it's a dystopian vision of today. Which magnifies all the faults. That's what I'll say about that."
If the faults are magnified, then there should be some sort of example of the positive amplified as well. Even dystopian futures aren't completely black and white, and neither is the reality this movie is mirroring.
Summary: Thirty years after the events of the first film, a new blade runner, LAPD Officer K (Ryan Gosling), unearths a long-buried secret that has the potential to plunge what's left of society into chaos. K's discovery leads him on a quest to find Rick Deckard (Harrison Ford), a former LAPD blade runner who has been missing for 30 years.
Blade Runner 2049, directed by Denis Villeneuve, stars Harrison Ford, Ryan Gosling, Ana de Armas, Robin Wright, and Jared Leto. It 's out now.
---
---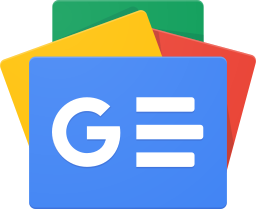 Stay up-to-date and support the site by following Bleeding Cool on Google News today!