Breaking: Axanar Settles Lawsuit With CBS And Paramount Over Star Trek Fan Film It seems the long battle between CBS Studios and Paramount Pictures is drawing to a close with Bleeding Cool learning that they have agreed to settle their lawsuit against Axanar Productions. It was over a year ago that the suit had been filed, then last May, during a fan event promoting Star Trek Beyond, J.J. Abrams and Justin Lin seemed to imply that the lawsuit would be dropped and the various fan projects allowed to continue with their blessings. The suit wound up not being dropped, and a set of new fan film guidelines were developed by CBS and Paramount to all but scuttle the various Trek fan productions that had grown into existence.
It'd seemed like both sides had been angling for some kind of settlement over the past few months, rather than actually face a jury early this year. As of noon today PST, the settlement has finalized and the terms are beginning to emerge.
As part of the settlement, both parties have made a joint statement:
Paramount Pictures Corporation, CBS Studios Inc., Axanar Productions, Inc. and Alec Peters are pleased to announce that the litigation regarding Axanar's film Prelude to Axanar and its proposed film Axanar has been resolved. Axanar and Mr. Peters acknowledge that both films were not approved by Paramount or CBS, and that both works crossed boundaries acceptable to CBS and Paramount relating to copyright law.

Axanar and Mr. Peters have agreed to make substantial changes to Axanar to resolve this litigation, and have also assured the copyright holders that any future Star Trek fan films produced by Axanar or Mr. Peters will be in accordance with the 'Guidelines for Fan Films' distributed by CBS and Paramount in June 2016
The main terms of the settlement include:
Axanar Productions may continue showing their earlier Prelude to Axanar on YouTube
They may produce the Axanar feature film as two fifteen-minute segments which can also be digitally distributed.
Additional terms of the agreement are still being made to the cast, crew, and donors directly. Mike Baldwin, the PR face for Axanar told us that it would still be a while before principal photography would resume on the project:
For the next sixty days, Axanar Productions will be working through some final legal requirements requiring immediate attention. In addition, there are several pre-production issues that need to be re-visited before we can begin principal photography on our project.
It seems that the production will also be working to reach out to their thousands of backers who had helped crowdfund the film to bring them up to date with the immediate ramifications and next steps in the process. In speaking with Axanar executive producer Alec Peters, he told Bleeding Cool:
Over the past three years, we feel confident that we will be able to create a really remarkable film within the guidelines as a two part story. We have a lot of pre-planning to do as we pivot for this new direction, but imagine that pre-production could restart within the next 60-90 days.
Here is the full set of guidelines for Fan Films as published by CBS and Paramount:
CBS and Paramount Pictures are big believers in reasonable fan fiction and fan creativity, and, in particular, want amateur fan filmmakers to showcase their passion for Star Trek. Therefore, CBS and Paramount Pictures will not object to, or take legal action against, Star Trek fan productions that are non-professional and amateur and meet the following guidelines.

Guidelines for Avoiding Objections:

The fan production must be less than 15 minutes for a single self-contained story, or no more than 2 segments, episodes or parts, not to exceed 30 minutes total, with no additional seasons, episodes, parts, sequels or remakes.
The title of the fan production or any parts cannot include the name "Star Trek." However, the title must contain a subtitle with the phrase: "A STAR TREK FAN PRODUCTION" in plain typeface. The fan production cannot use the term "official" in either its title or subtitle or in any marketing, promotions or social media for the fan production.
The content in the fan production must be original, not reproductions, recreations or clips from any Star Trek production. If non-Star Trek third party content is used, all necessary permissions for any third party content should be obtained in writing.
If the fan production uses commercially-available Star Trek uniforms, accessories, toys and props, these items must be official merchandise and not bootleg items or imitations of such commercially available products.
The fan production must be a real "fan" production, i.e., creators, actors and all other participants must be amateurs, cannot be compensated for their services, and cannot be currently or previously employed on any Star Trek series, films, production of DVDs or with any of CBS or Paramount Pictures' licensees.
The fan production must be non-commercial:

CBS and Paramount Pictures do not object to limited fundraising for the creation of a fan production, whether 1 or 2 segments and consistent with these guidelines, so long as the total amount does not exceed $50,000, including all platform fees, and when the $50,000 goal is reached, all fundraising must cease.
The fan production must only be exhibited or distributed on a no-charge basis and/or shared via streaming services without generating revenue.
The fan production cannot be distributed in a physical format such as DVD or Blu-ray.
The fan production cannot be used to derive advertising revenue including, but not limited to, through for example, the use of pre or post-roll advertising, click-through advertising banners, that is associated with the fan production.
No unlicensed Star Trek-related or fan production-related merchandise or services can be offered for sale or given away as premiums, perks or rewards or in connection with the fan production fundraising.
The fan production cannot derive revenue by selling or licensing fan-created production sets, props or costumes.

The fan production must be family friendly and suitable for public presentation. Videos must not include profanity, nudity, obscenity, pornography, depictions of drugs, alcohol, tobacco, or any harmful or illegal activity, or any material that is offensive, fraudulent, defamatory, libelous, disparaging, sexually explicit, threatening, hateful, or any other inappropriate content. The content of the fan production cannot violate any individual's right of privacy.
The fan production must display the following disclaimer in the on-screen credits of the fan productions and on any marketing material including the fan production website or page hosting the fan production:"Star Trek and all related marks, logos and characters are solely owned by CBS Studios Inc. This fan production is not endorsed by, sponsored by, nor affiliated with CBS, Paramount Pictures, or any other Star Trek franchise, and is a non-commercial fan-made film intended for recreational use. No commercial exhibition or distribution is permitted. No alleged independent rights will be asserted against CBS or Paramount Pictures."
Creators of fan productions must not seek to register their works, nor any elements of the works, under copyright or trademark law.
Fan productions cannot create or imply any association or endorsement by CBS or Paramount Pictures.

CBS and Paramount Pictures reserve the right to revise, revoke and/or withdraw these guidelines at any time in their own discretion. These guidelines are not a license and do not constitute approval or authorization of any fan productions or a waiver of any rights that CBS or Paramount Pictures may have with respect to fan fiction created outside of these guidelines.
---
---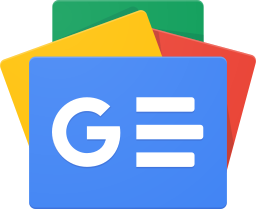 Stay up-to-date and support the site by following Bleeding Cool on Google News today!