Bride Of Frankenstein Film Written By David Koepp Is Still Breathing
Bride of Frankenstein was to be a part of the Universal Monsters Dark Universe, the failed attempt at trying to create an MCU style connected universe with their famous monsters. Writer David Koepp has been tasked with bringing the Bride back to screens, and it turns out he was still working on it through the quarantine. It seems he found a place to take it that will fit Bride of Frankenstein more into the smaller budget, intimate take Universal is taking these, like The Invisible Man. Koepp talked to Collider about the work he has been doing on the script.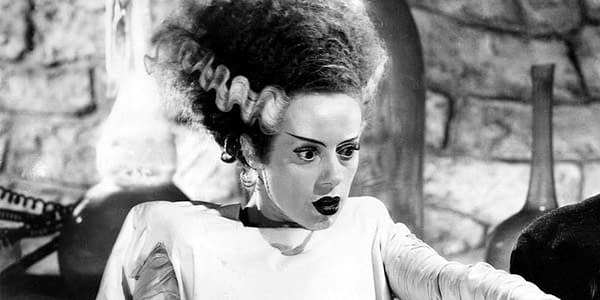 Bride of Frankenstein Might Be Interesting
"That was one thing I did during quarantine – I brought back Bride of Frankenstein into a place where I kind of always wanted it to be. Universal was very gracious to let me try again. Because they had geared up and shut down famously in the Dark Universe fiasco. Well, not fiasco, but disappointment. So I have a version now and they have a version that we all really like. I think they're talking to directors now," Koepp said.
He also went into a little about why the Dark Universe didn't work: "Not all ideas work out," Koepp explained. "To their credit, what I really admired about Universal is they threw their hands up and went, 'Hold on. This isn't working out. Let's stop and think for a year or two.' I thought that was really smart. And big corporations don't often do that. There aren't a lot of New Coke moments where they go, 'This is not as we hoped. We're going to stop and go off on this other direction.'"
How does one modernize a monster film and make it more grounded and real life? I am glad that I am not the one who has to do it. Koepp is a great writer, so I trust him, and he is correct: Universal switching gears and seeing that what they were trying wasn't going to work and pivoting to The Invisible Man and building off that film is a great idea. Hopefully, that means they let him be more creative with Bride of Frankenstein.