Bruce Lee is the subject of a new 30 For 30 documentary film, titled Be Water. The film debuts on June 7th, after making a huge splash and debut at this past January's Sundance Film Festival. "I hope the film shows that even someone as extraordinary and seemingly invincible as Bruce Lee had to battle a lot of rejection and internal struggles just because of what he looked like and where he came from," director Bao Nguyen told Deadline with the trailer debut. "Even in the face of a racist system, built upon centuries of xenophobic attitudes and demeaning stereotypes, he was determined to change the old narratives and build this new myth of the Asian and Asian American as the hero." You can see the Bruce Lee documentary trailer and the new poster below.
Michael Jordan, Bruce Lee: ESPN Taking Over Sports Documentary World
Sports documentaries are all the rage right now, and ESPN is front and center of it all. After launching 30 For 30 a few years ago, they kind of took a bit of a back seat to HBO and their films. That all changed with this spring's debut of The Last Dance, the 10 part documentary series about Michael Jordan and the Chicago Bulls teams of the '90s. This Bruce Lee documentary joins two other 30 For 30 docs being released, one on Lance Armstrong, and another on the Home Run Chase form the summer of 1998 between Sammy Sosa and Mark McGwire. Another, focusing on Hall of Fame pitcher Roy Halladay titled Imperfect, also debuted to wide acclaim last night.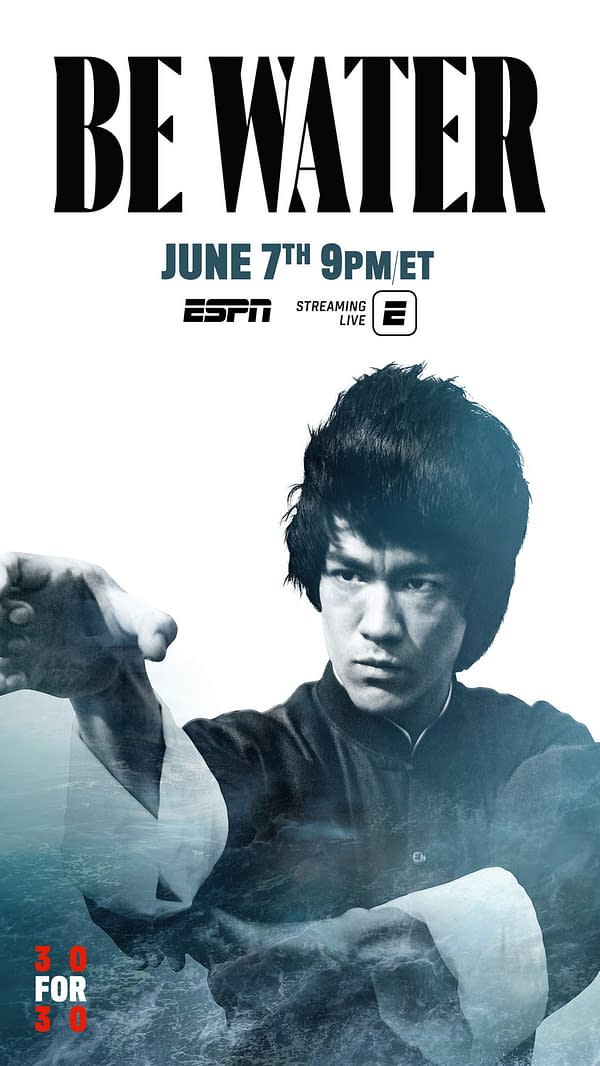 None of those will carry the weight of this one, however. Bruce Lee is one of the better humans ever to walk the Earth, and hopefully, this documentary will do his life justice. He was so much more than his art and means so much to so many people. Any chance to celebrate him is a welcome one.
Enjoyed this article? Share it!