[Castle of Horror] 'Lake of Dracula' Hammer Horror With A Japanese Filter, Bonus 'Endgame' SPOILERS
We continue our series of 1970s vampire horror with Lake of Dracula (1971), which continues Michio Yamamoto's Bloodthirsy trilogy of Western-infused horror. This one is less arty and dreamy than the first film, The Vampire Doll. Instead, Lake of Dracula tells a Dracula story that is straight Hammer: a vampire arrives and begins to separate and destroy the women of one family even as he attacks other victims around the lake. But it's all taking place in Japan, and cultural differences shape the way this movie tells the familiar story.
Then, at the request of listeners, we move into a bonus spoiler-filled discussion of Avengers: Endgame. We discuss time travel, whether Steve Rogers needs a new secret identity in the past, Marvel's weird fat-shaming, plus Jason wants to know how exactly we know that Dr. Strange made the right choice, which Julia logics her way to explaining her verdict.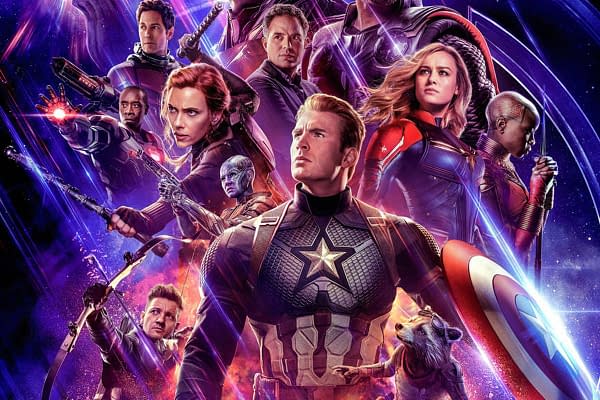 Finally, we are counting down to the release of the first Castle of Horror Anthology on July 1. Order yours– we've got stories from Kevin J Anderson, Dark Shadows' Lara Parker, Teenage Mutant Ninja Turtles' (IDW) Tom Waltz, and more, all bringing their personal spin to our new horror anthology series.
Listen here:
Listen on YouTube:
Check out the Trailer for Lake of Dracula:
Castle of Horror Podcast:
Join us over on Facebook to chime in.
The show is hosted here. Get our RSS Feed. Subscribe at iTunes. Listen on Stitcher. Or on YouTube. Twitter: castleofhorrorp.
The Team: Hosted by Jason Henderson, author of the upcoming Young Captain Nemo and editor of the upcoming Castle of Horror Anthology; featuring Drew Edwards, creator of Halloween Man; Tony Salvaggio, lead singer of the band Deserts of Mars, lead guitarist of the band Rise from Fire, and co-creator of Clockwerx from Humanoids; attorney Julia Guzman of Guzman Immigration of Denver; and Jamie Bahr, lead singer and upright bassist of the rock and roll band Danger*Cakes.