In our final Castle of Horror movie panel discussion of the year, we focused on a Christmas movie: Saint (2010) also known as Sint in its native Netherlands. We could have chosen any of a number of films in which the "hat on head/suit that's red" brought cinematic mayhem, but what made Saint special was its clever backstory and adherence to folklore. In this case, Huub Stapel plays St. Niklas, a bishop so evil the Church has spent five hundred years conspiring to erase his evil history. But like Dracula, his bad deeds have made him a curse to himself and everyone else: on every full moon that falls on December 5, the night before the Dutch St. Nicholas Day, St. Nick comes roaring back in a smoky, ghostly, Black-Pearl-like ship full of fire-blackened helpers, he rides across the rooftops astride a white horse, and he absolutely slaughters a lot of people.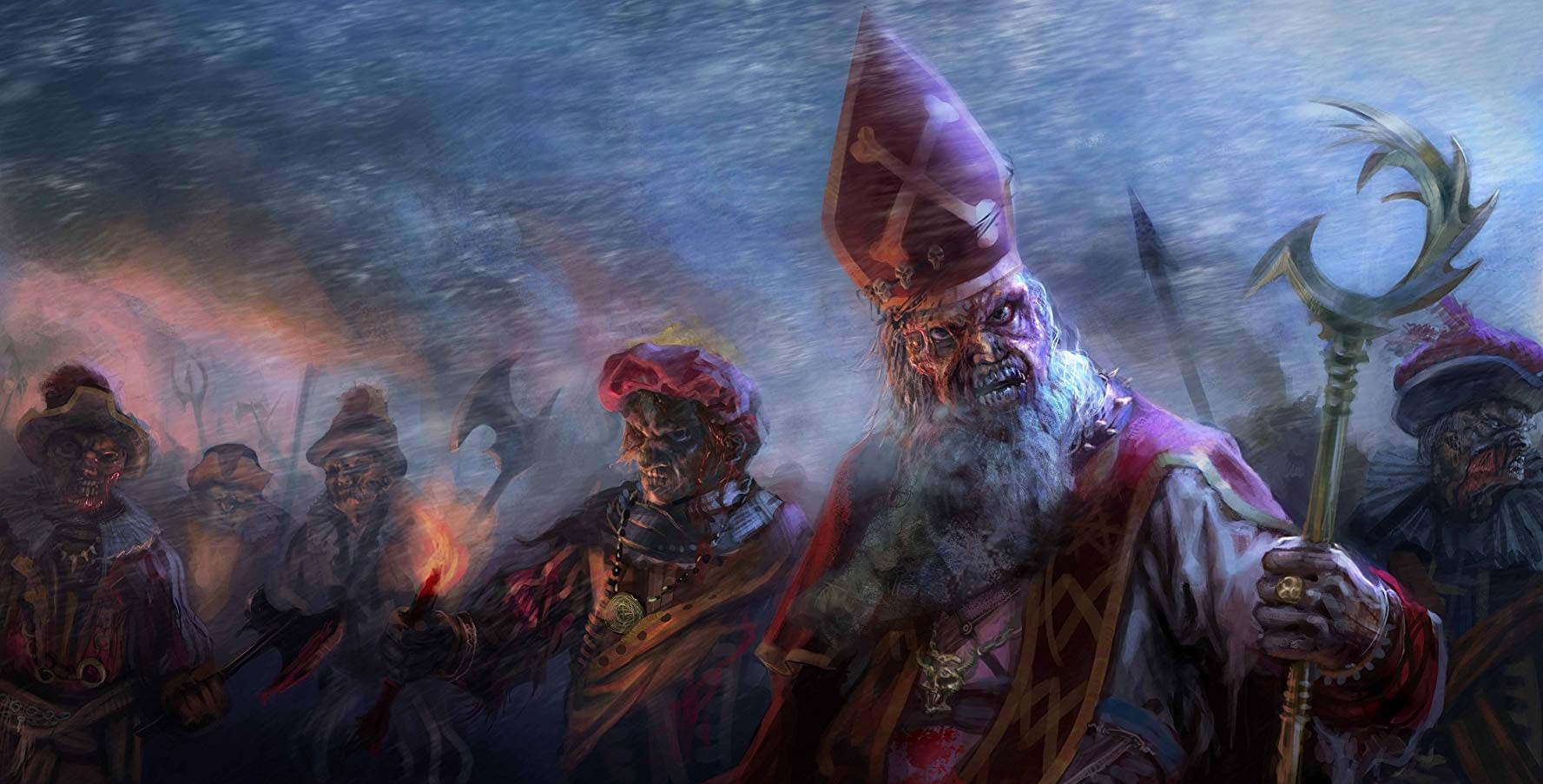 This is an inherently ironic concept and director Dick Maas carefully threads the humor needle, never letting the characters in on the camp scattered throughout the film. Still, the audience may be shocked by the level of violence in the film—this is a demon that kills young people, so beware that some geysers of young-person-blood are going to shoot into the air. But the lightness of the tone keeps any of these murders from ever feeling remotely as disturbing as the murders in the recent Doctor Sleep.
The team discusses the homage that the movie pays to classic horror—the characters in this film often find themselves in situations that call to mind Halloween and Halloween II especially, from the companionship of the teen girls at the start to the cavernous emptiness of the county hospital.
Join us!
Listen here:
Listen on YouTube:
Check out the Trailer:
Hosted by Jason Henderson, editor of the Castle of Horror Anthology and Young Captain Nemo, and creator of the HarperTeen novel series Alex Van Helsing; featuring Drew Edwards, creator of Halloween Man;Tony Salvaggio, lead singer of the band Deserts of Mars, lead guitarist of the band Rise from Fire, and co-creator of Clockwerx from Humanoids; attorney Julia Guzman of Guzman Immigration of Denver; and Jamie Bahr, lead singer and upright bassist of the rock and roll band Danger*Cakes.
Enjoyed this article? Share it!