Catherine O'Hara Talks her 'Beetlejuice' Audition: She Almost Didn't Go
When you think about Catherine O'Hara, do you automatically go to films like Home Alone, any of Christopher Guest's films, or on tv with Schitt's Creek? Perhaps her early days with Chicago's famed Second City comes to mind, or her time with SCTV? Or, for the Disneyphiles, the voice of Sally in Tim Burton's The Nightmare Before Christmas?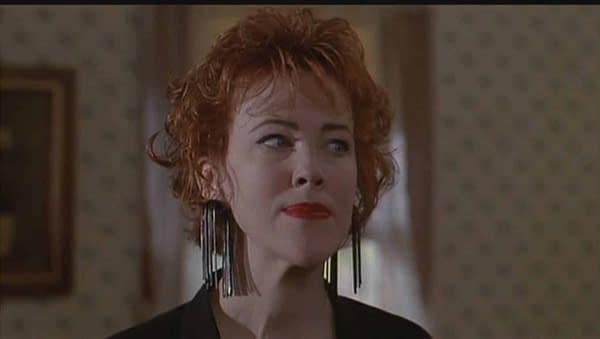 For many of us, Catherine O'Hara will forever be Deila Deetz from Burton's Beetlejuice– artistic, gothy, and magical. And, as it turns it, a role she almost didn't go to the audition for.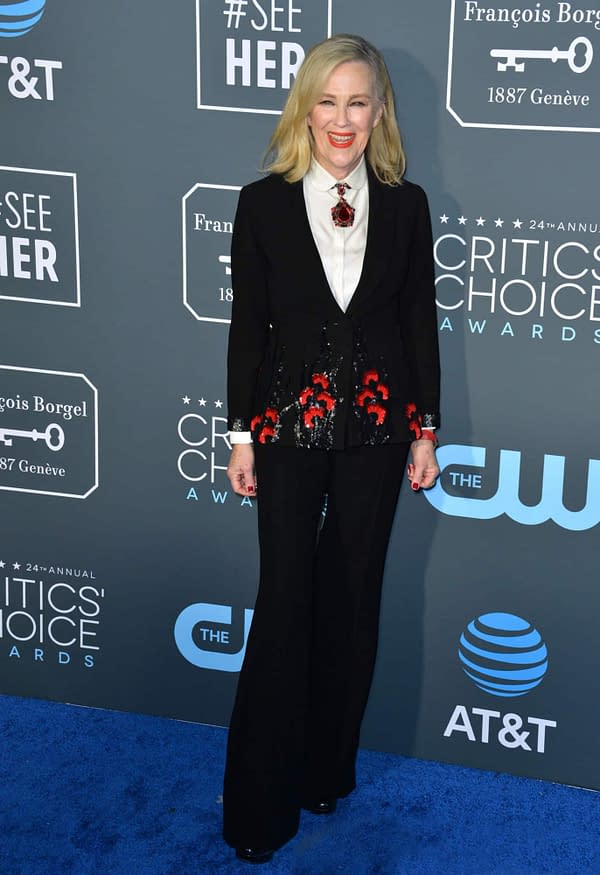 In a recent pretty fabulous interview with The New York Times about her storied career, O'Hara touched on her formative years in Canada, and how Beetlejuice changed her life:
The New York Times: How did you think about show business from that standpoint, living in L.A.?

Catherine O'Hara: I didn't. I'd been asked to audition for "Beetlejuice." I had all these calls with David Geffen, who was a producer. I didn't know him at the time. Out of ignorance, I'm, like, "Who is this guy? He keeps bugging me." He kept calling and saying, "This is a part for you. You should be doing this." He kept calling. Then they said they wanted me to meet this guy, Tim Burton. I didn't know Tim Burton. Then finally I was depressed at home, and I had nothing going. I said, "O.K., I'll go audition. I'll go meet him."

I flew to L.A. from Toronto, and I rented a car. The address was in Burbank. I drove for hours. I thought, What kind of director is this far from show business? I was so late. I got lost. There was no cell phone. I had to pull over somewhere and find a phone booth and phone my agent. I finally, two hours late, got back to Burbank. There was a note on the door from Tim Burton. It said, "I'm sorry. I waited as long as I could." I go back home to Toronto. A few weeks later they offer me the part.

It's a good trick. If you're bad at auditioning, just don't go.

NYT: Are you bad at auditioning?

O'Hara: I always was, yeah. When you're on the job, it's so collaborative. It's about everyone. When you're auditioning, it's only you. It's so not related to what the job will be, really.

I remember auditioning for some movie, to be Robert De Niro's wife in something. You're reading for three people sitting in chairs behind a desk. They were nice enough. They chatted, and then, "Let's do the scene." It's one of my worst memories, how cheesy I was. I was in a chair, but the scene took place in a bed. I tried to lie down in the chair and look like I was in a bed to read it. That's typical of most of my auditions.

NYT: Did you ever have your sights set on coming to the U.S.? Was there a point when you were, like, "I'm going to go to Hollywood"?

O'Hara: Well, I was in "Beetlejuice," and the production designer, Bo Welch [who is now O'Hara's husband], was very attractive, and he finally asked me out. We went on location at the end of the movie, and we started dating. I moved to L.A. to be with him.

NYT: For a romance.

O'Hara: Yeah, I moved for love.
***
If you are a fan of O'Hara's work, we highly suggest reading the interview. She even talks about her brother dating SNL great Gilda Radner, as well as her own experiences with 'dating' comedy partner Eugene Levy.
Season 5 of Canadian comedy series Schitt's Creek is currently airing now on CBC Television.