Chariot: Top Gun: Maverick Director to Make Movie of AWA Studios Comic
Chariot, the AWA Studios comic series, will be the publisher's first book to be adapted into a movie by Top Gun: Maverick director Joseph Kosinski for Warner Brother Studios.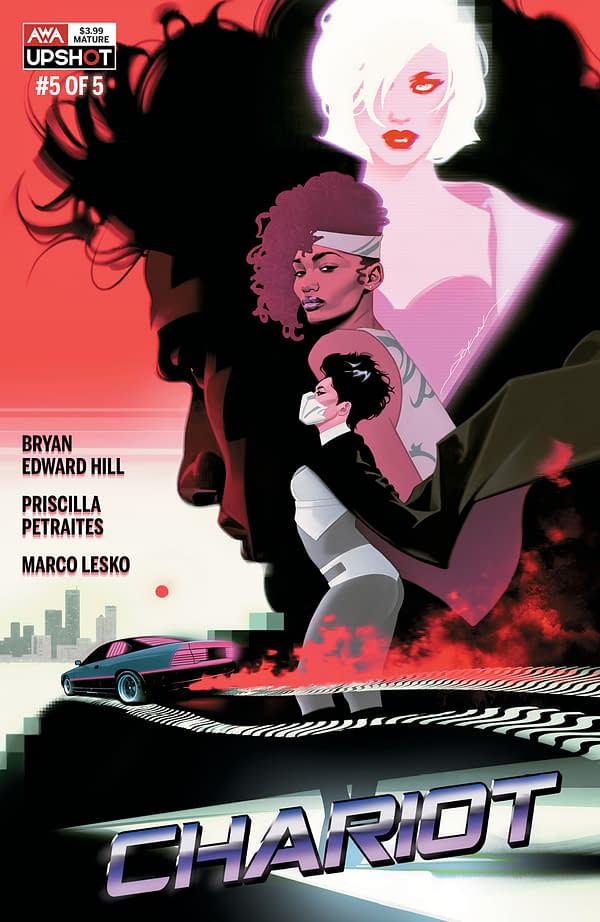 The Chariot was a Cold War-era secret government project to provide its star agent with a weapon unlike any other in the form of a state-of-the-art sports car. It sank into the ocean decades ago, and the agent along with it. Now, a petty criminal looking to reform his life has stumbled upon the Chariot, and he's about to find out that the agent's consciousness is still controlling it in this synthwave thriller.
In a competitive bidding situation, Warner Brothers has picked up Chariot, a feature pitch package based on the recently published Artists, Writers, and Artisans (AWA) graphic novel.
CHARIOT will be adapted by Julian Meiojas (Jack Ryan, The Flash) with Joseph Kosinski (Top Gun: Maverick) directing. 21 Laps' Shawn Levy and Dan Cohen are producing with Kosinski and with AWA's Zack Studin executive producing. Kevin McCormick & Rebecca Cho will oversee for Warner Brothers.
Chariot is based on the graphic novel by in-demand comic book creator and screenwriter Bryan Edward Hill (American Carnage, Bitter Root), drawn by celebrated artist Priscilla Petraites (Rat Queens), and edited by AWA Chief Creative Officer Axel Alonso.
The story, which will be designed around two A-listers, is a high concept, sci-fi action movie centered around a star-crossed romance. The filmmakers pitched this as an event, star-driven fusion of True Romance with The Matrix. So a Cyberpunk True Romance, really.
Zach Studin said, "What Bryan Edward Hill and Priscilla Petraites created with this first volume of CHARIOT is stunning. It jumps off the page and has lit the fuse for graphic fiction fans around the world. We at AWA Studios feel like we've assembled the perfect team with the visionary Joseph Kosinski directing, Julian Meiojas adapting, and with our friends at 21 Laps producing. Warner Brothers is the ideal partner for the film, having a deep connection to the material, the team, and the ability to support the worldwide cinematic event that Joseph Kosinski will direct. This project is emblematic of the mission behind AWA Studios – taking AWA's ground-breaking graphic fiction, pairing it with the best filmmakers on the planet. We're thrilled for this to be our first project out of the gate and cannot wait for the world to see what else is coming from AWA Studios."