Colbert Tries to get Keri Russell to Talk 'Star Wars: Episode IX'
We still can't get over the excitement that Keri Russell, fresh off the fantabulous FX series The Americans, will be part of the Star Wars franchise with a role in JJ Abrams' Star Wars: Episode IX.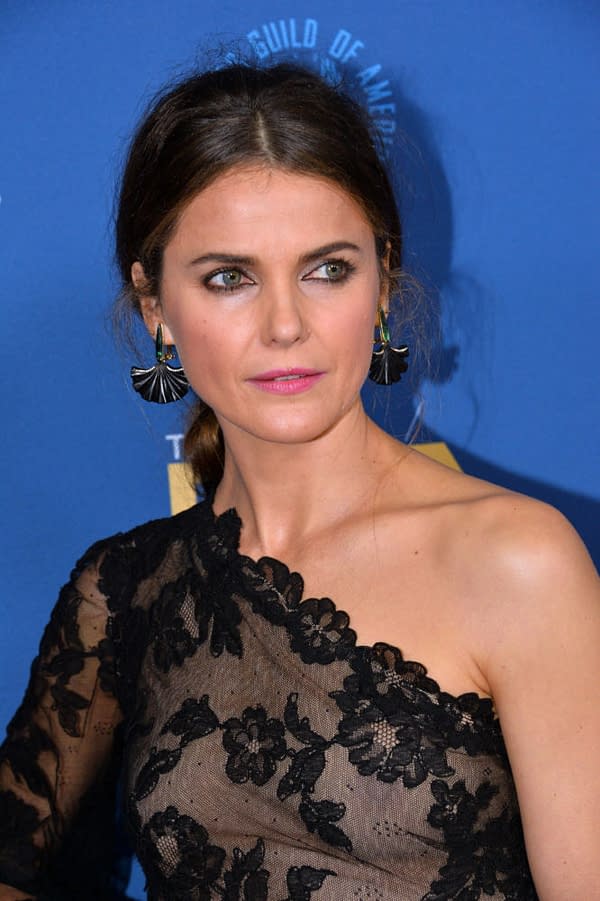 There is little to nothing actually known about her character, but that didn't stop Stephen Colbert from trying to get Russell to spill the galactic beans when she stopped by The Late Show With Stephen Colbert.
He starts by trying to get her to reveal the name of Episode IX, which she of course does NOT. Adorably, Russell admits that her being in the upcoming Star Wars film was finally the thing to impress her 11-year old son.
"I tell that kid all the time, how cool I am, and he doesn't believe me," she says. "But this, getting off the phone with JJ-" she mimes her reaction and telling River, her son,- "River, you can't tell any of your friends, but I'm doing a REALLY COOL project. 'What?' Oh, Star Wars. 'Oh. That is cool.' AND THAT WAS IT!"
"I do have the coolest costume though, I will say that."
OH KERI YOU TEASE!
You can see the entire segment here:
Star Wars: Episode IX will open in theaters on December 20th 2019, and hopefully we'll find out more about Russell's character next month during Star Wars Celebration Chicago.