Posted in: Movies | Tagged:
---
Controversy Over The Climactic Battle Of Man Of Steel (SPOILERS)
So, more of you have seen Man Of Steel now. If you haven't, go away and come back later.
Comics writer Mark Waid has expressed his displeasure at much of the film, while also highlighting the points he loved. But he sums up something expressed by a number of Superman fans I've seen online, and does it rather powerfully.
(He also plugs his Thrillbent line of free digital comics, and why not)
Superman wins by killing Zod. By snapping his neck. And as this moment was building, as Zod was out of control and Superman was (for the first time since the fishing boat 90 minutes ago) struggling to actually save innocent victims instead of casually catching them in mid-plummet, some crazy guy in front of us was muttering "Don't do it…don't do it…DON'T DO IT…" and then Superman snapped Zod's neck and that guy stood up and said in a very loud voice, "THAT'S IT, YOU LOST ME, I'M OUT," and his girlfriend had to literally pull him back into his seat and keep him from walking out and that crazy guy was me. That crazy guy was me, and I barely even remember doing that, I had to be told afterward that I'd done that, that's how caught up in betrayal I felt. And after the neck-snapping, even though I stuck it out, I didn't give a damn about the rest of the movie.

As the credits rolled, I told myself I was upset because Superman doesn't kill. Full-stop, Superman doesn't kill. But sitting there, I broke it down some more in my head because I sensed there was more to it since Superman clearly regretted killing Zod. I had to grant that the filmmakers at least went way out of their way to put Superman in a position suggesting (but hardly conclusively proving) he had no choice (and I did love Superman's immediate-aftermath reaction to what he'd done). I granted that they'd at least tried to present Superman with an impossible choice and, on a purely rational level, and if this had been a movie about a guy named Ultraguy, I might even have bought what he did. But after I processed all that, I realized that it wasn't so much my uncompromising vision of Superman that made this a total-fail moment for me; it was the failed lead-up TO the moment. As Superman's having his final one-on-one battle with Zod, show me that he's going out of his way to save people from getting caught in the middle. SHOW ME that trying to simultaneously protect humans and beat Zod is achingly, achingly costing Superman the fight. Build to that moment of the hard choice…show me, without doubt, that Superman has no other out and do a better job of convincing me that it's a hard decision to make, and maybe I'll give it to you. But even if I do? It's not a victory. Not this sad, soul-darkening, utterly sans-catharsis "triumph" that doesn't even feel like a win so much as a stop-loss. Two and a half hours, and I never once got the sense that Superman really achieved or earned anything.
Because I watched the film, and shared a number of Waid's concerns, especially the ultraviolence, the destruction of Manhattan and the clear number of lives lost (but not shown), but saw this as a young Superman doing his best, but victim of his emotions, clearly outclassed and even panicking, but in the end fulfilling his mission of hope, saving humanity from the fate that befell Krypton, even at a massive cost. One that he despairs at making, but compare this to Superman II. Where Superman throws the now-vulnerable-to-injury Zod down a bottomless ravine and smiles about it?
[youtube]http://www.youtube.com/watch?v=jUORL-bvwA0[/youtube]
I found Man Of Steel infinitely preferable regarding the character of Superman than that. Mind you, Waid is on that too, in the comments, saying;
Please note: arguing that Zod's fate in Superman II was comparable won't win you any points; I left that movie pretty pissed off, too.
He may have a thing or two to say about the John Byrne version in the comics as well…
Superman does seem to have a habit of killing General Zod. It's arguable it would be against the character not to kill him.
---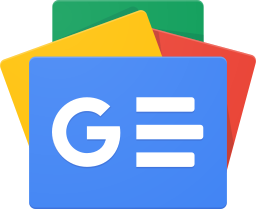 Stay up-to-date and support the site by following Bleeding Cool on Google News today!