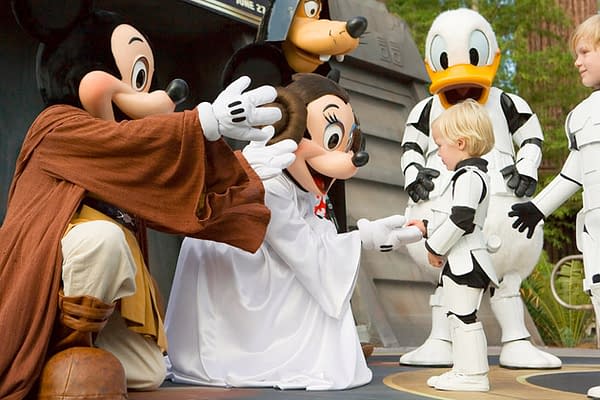 Brendon's been off on a mystery thing. So while the cat was away, the rumour monger played.
D23 Expo, the Disney convention kicks off this week at Anaheim, California. And apparently it's all going a bit Star Wars theme for the theme parks.
According to one chatty source, attendees can expect announcements that the Disneyland PeopleMover in Anaheim will return, converted to a Star Wars Speeder Run.
That the Captain EO film will be transformed into a 3D preview for the next Star Wars movie.
At Disney's Hollywood Studios at Disney World, they will be putting in an Star Wars Cantina themed bar and restaurant (with a certain track on repeat play).
And that Tomorrowlands at both parks will also gain a Star Wars skin, movie tie-ins willing.
More from the show as D23 kicks off…
Enjoyed this article? Share it!