Posted in: Movies, Universal | Tagged: film, first man, Universal Pictures
---
Damien Chazelle on Ryan Gosling Getting Body Language Right in First Man
One of the big "awards bait" movies coming out this year is First Man, which tells the story of Neil Armstrong as he became the first man to walk on the moon. This is the sort of thing that awards love, but it's a period piece about space and not one of the World Wars, which actually makes it stand out a little. It also has the fantastic Damien Chazelle directing and Ryan Gosling starring.
Chazelle recently told USA Today for their fall preview that Gosling worked very hard to get Armstrong's body language correct.
Gosling unleashes a whole repertoire of "subtle yet so pronounced" body language to reflect the real Armstrong, who was famously a quiet, withdrawn guy, Chazelle says. Much of the movie is about this "grandiose, noisy, chaotic world of the space program and the mission to the moon, but at the center of this whole maelstrom of emotions and spectacle, you have a real introvert. Ryan's able to make you feel the stuff that he's internalizing – you see it creep out in his face and in his words."
We also got a new image of Gosling in the space suit from First Man: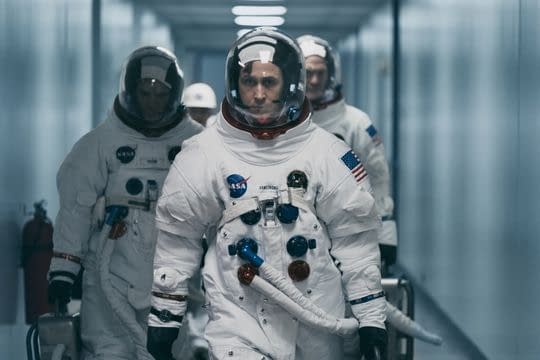 With an excellent director behind the camera, a great leading man, and a supporting cast that includes Claire Foy, Pablo Schreiber, Kyle Chandler, Jon Bernthal, and Jason Clarke, this is absolutely a movie to keep an eye on. Both Gosling and Chazelle have expressed their desire to be as accurate as possible. Most of us won't ever go to space, so movies like this might be as close as some of us get.
Summary: A look at the life of the astronaut, Neil Armstrong, and the legendary space mission that led him to become the first man to walk on the Moon on July 20, 1969.
First Man, directed by Damien Chazelle, stars Ryan Gosling, Claire Foy, Pablo Schreiber, Kyle Chandler, Jon Bernthal, and Jason Clarke. It will be released on October 12th.
---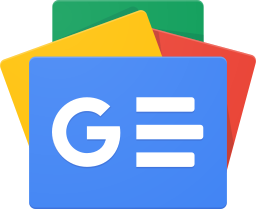 Stay up-to-date and support the site by following Bleeding Cool on Google News today!