Dieselfunk Dispatch: What is Matty's Rocket?

Greetings Dieselfunkateers! What is Matty's Rocket? Hmm… well, this is an embarrassing oversight. It just occurred to me that I've been writing the Dieselfunk Dispatch for several weeks and I never even talked about the graphic novel I'm doing beyond the title. What is all of the trudging through the snow, setting off printing runs, sorting out distribution, and trying to get my story out to the public for? Well, it's for this story I call Matty's Rocket. Essentially, whatever project you undertake, you have to feel passion and drive towards its completion — particularly when things get tough. The operative term being: FINISHING. So, here's the 15-second elevator pitch:
Matty's Rocket is a Retro-Afrofuturism tale that takes place in an alternative 1930s-1940s alternative past. The past as it exists still has the societal traits indicative of the early to mid-20th century America such as fedoras, gangsters, jazz musicians, and the notorious Jim Crow. Matty Watty is a space pilot that resides from Mississippi who makes her way through he cosmic space ways taking on invading aliens, flying saucers, Cosmic Nazis, and the notorious Space Klan.
Take a bit of Buck Rogers: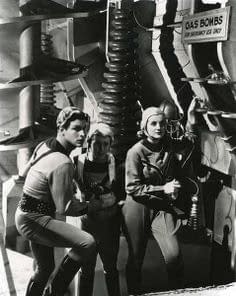 Add in a smidgeon of Flash Gordon: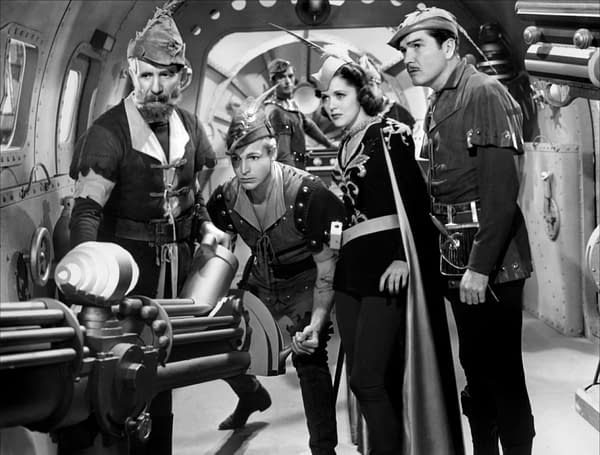 Set it in Fritz Lang's Metropolis: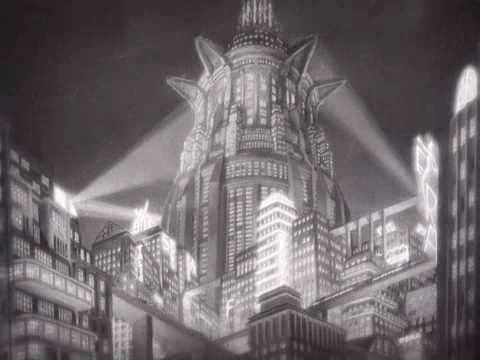 Hire the cast of Stormy Weather: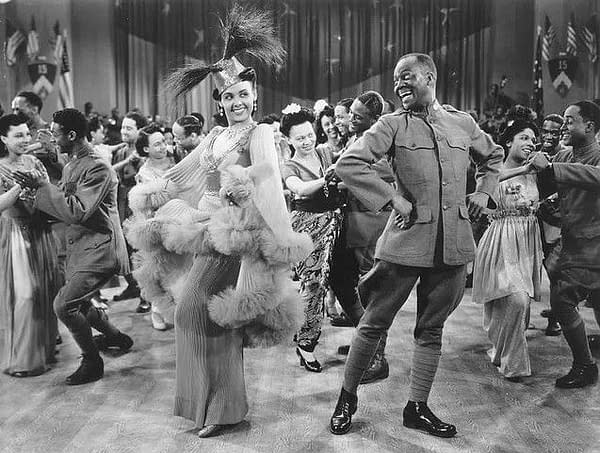 Hire Oscar Micheaux and Hayao Miyazaki to film/animate it:
Lastly, put Eartha Kitt (Catwoman) in the main role:
Then you've got Matty's Rocket.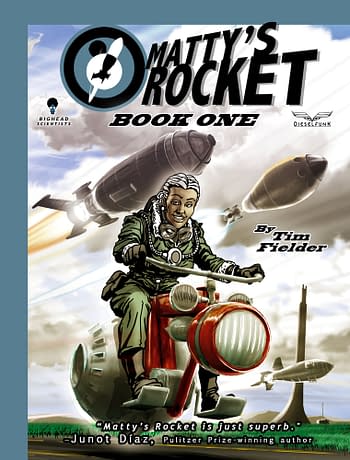 My motivation towards producing Matty's Rocket was to allow my parents, whom I'm still blessed to have here on the planet, be able to see people who look like them in a science fiction adventure during the time in which they grew up (1930s-1950s).
Visually and stylistically, it would be a homage to the art of Frank Hampson (Dan Dare), Alex Raymond (Flash Gordon), Hal Foster (Prince Valiant), Wally Wood (EC Comics), and last but most certainly not least, Ralph McQuarrie (Star Wars).
Further, I wanted to engage in the arena of comics. Check it out at www.dieselfunk.com. ENJOY!
As a side note, from this point on I'll be covering now only my continuing journey of publishing, but also the work and art of other artists. The grind continues!
Tim Fielder is the Publisher and Creator of Dieselfunk Studios' Matty's Rocket Book One. Dieselfunk works to be completely self-sufficient while sharing war stores with fellow POD Publisher 133art.