Dieselfunk Dispatch: BSAM's Reynaldo Anderson Talks the State of Afrofuturism
Greetings, Dieselfunkateers! The Dieselfunk Dispatch has a special guest today with Dr. Reynaldo Anderson. Anderson is a prominent scholar in Africana studies, social movements, and a creator of the Black Speculative Arts Movement (BSAM). On a massive scale, Anderson is a scholar is arguably the foremost scholar on the subject of Afrofuturism at this moment in history.
DD: How are you today, sir?
RA: I am doing fine, thank you.
DD: Excellent. So, why the Black Speculative Arts Movement?
RA: The Black Speculative Arts Movement emerged out of the work that produced the co-curated exhibition Unveiling Visions: The Alchemy of the Black Imagination. It also emerged out of the social context of the times where I and my fellow co-curator John Jennings recognized the rising anti-black sentiment across the country in the wake of the rise of the Tea Party, The Alt-Right, murders of Trayvon Martin and Michael Brown required an artistic response that would draw upon the deep reservoir of Black Speculative creativity. Furthermore, we also understood this was a worldwide issue in relation to anti-blackness and we were and are global in our involvement of Black artists.
DD: You guys have been going for some time now with your events. What was the philosophy behind how you produce your showcases?
RA: The philosophy emerged from our interest in Afrofuturism, and during that time I wrote a manifesto (2.0) that characterized the difference in the term that was coined in the '90s with the recognition that new technology and the return of geo-politics required a more sophisticated artistic response than something like post-blackness, which was a fashionable term a decade ago, and democrat party politics in the wake of the successful election of Barack Obama.
DD: Afrofuturism is a term that has come up repeatedly in the mainstream public discourse. Can you share with use the origins of Afrofuturism from your point of view and how it burst out into popular culture? More specifically, is it a fad?
RA: The previous use of the word "Afrofuturism" in the United States emerged from an interview Mark Dery conducted with Greg Tate, Samuel Delany, and Tricia Rose in the early '90s to describe Black Speculative thought and cultural production in relation to entities like Milestone Comics, artist RammellZee, and science fiction to name a few. I believe what Delany remarked on in the interview has frequently overlooked nuggets by many who claim to interested in the topic of Afrofuturism.
DD: This is the first I'm hearing of these nuggets. Please illuminate.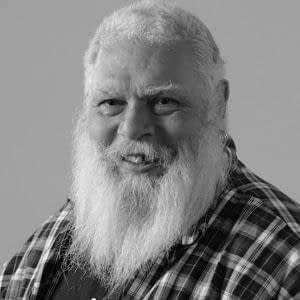 RA: For example, what is frequently overlooked is that Black people have been engaged in this work since the 19th century with people like Martin Delany, who can legitimately be called the Father of Black Nationalism and Black Speculative thought in America, followed by intellectuals like W.E.B. Dubois and Pauline Hopkins. Sam Delany, in his remarks in Dery's article, builds on that tradition intersecting the relations between fragmentation, identity politics (although Nationalism is a feature in a lot of his work), and the need for art to be transcontextual (surviving in different contexts) being a feature of this speculative tradition is interesting and describes himself as being a Marxian as opposed to being a Libertarian.
DD: How does your scholarship and cultural work convey this in a larger sense?
RA: For the current moment, I am observing in real time how some of the concepts in the current 2.0 generation of Afrofuturism are going to hold up in a global sense within the context of migration, climate change, and trends that indicate nationalism is going to be dominant in global politics for the next few decades. Many people who are thinking and wiring about this do not realize their ideas will not travel well outside of the United States. For example, Afrofuturism is now an emerging global Pan African project, not solely an African American creation.
Second, if a knowledge of Africana studies, the African diaspora or African studies is not accompanied by some awareness of futures studies within their creation matrix they will not be part of the discussion within five years as the practice is moving on from a sole focus on aesthetics.
Third, Eurocentric concepts like New Thought, for example, and the attempts by others to philosophically deemphasize African peoples agency to serve the interests of Euro-left will be in tension with the socio-political designs of entities like the African Union, which has future goals as the African Diaspora is incorporated more into the plans of the African Union in the emerging post-American world order.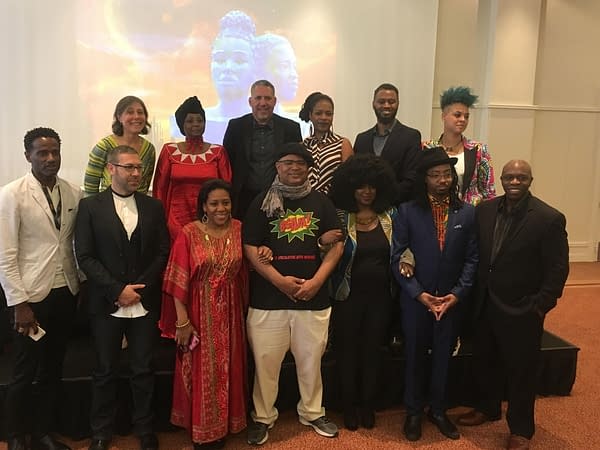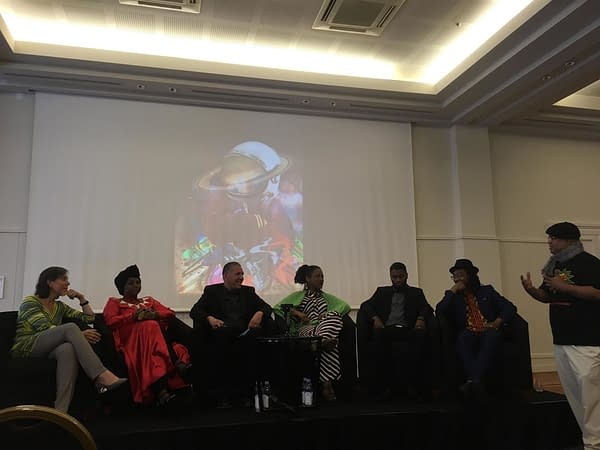 RA: The next six months will see several important trends as the Black Panther phenomenon has initiated a global Black creative awakening resulting in artistic, scholarly, and political projects. For example, the artist Akon is now creating his own crypto currency and plans on developing his own futuristic community in West Africa. The U.S. government along with the Goethe Institute recently sponsored an Afrofuturist event in the country of Togo. The Black Speculative Arts Movement (www.bsam-art.com) is traveling to Toronto, Montreal, Canada, Johannesburg South Africa and Berlin, Germany for events. With the release of the wildly successful Black Panther feature film at the beginning of this year, the concept of Afrofuturism has really come into its own in mainstream media. Never before in history have we witnessed these strong, black superheroes at the forefront of pop culture.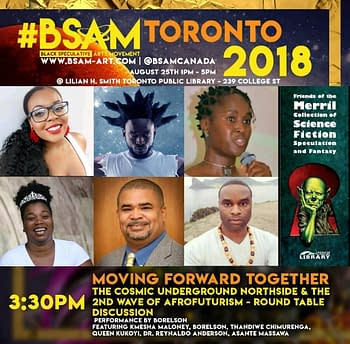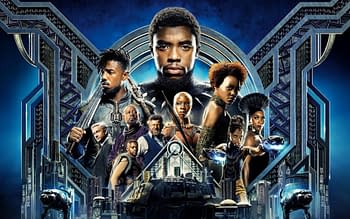 RA: This upcoming year will be a very active year for me in my scholarship. The follow-up to the anthology Afrofuturism 2.0: The Rise of Astro-Blackness will be coming out at the end of the year with Lexington press and its called The Black Speculative Arts-Movement: Black Futurity, Art+Design. Futhermore, I am co-editing the project "Black Lives, Black Politics, Black Futures" with Tobias Van Veen for the Canadian Cultural Studies Journal TOPIA. Also, I am co-editing a project with Dr.Lonny Brooks of Cal-Sate East Bay "When is Wakanda: Afrofuturism and Dark Speculative Futurity" for the Journal of Futures Studies. Finally, we are doing a follow up to the successful work in Cosmic Underground: A Grimoire of Black Speculative Discontent; the project is called Xenogenesis and will be published with Cedar Grove Press. There are several more, but needless to say I will be very busy for the next year or so.
DD: Thank you, Reynaldo. Would you be open to giving us another State of Afrofuturism update in another six months?
RA: Yes.
DD: There it is! Where can we find information for you and BSAM on the web?