Dieselfunk Dispatch: FX's 'Pose' Star Indya Moore on Career, Season Finale

Greetings, Dieselfunkateers! Indya Moore, star of FX's Pose, talks to the Dispatch about her career, acting process, and life philosophy. SDCC is now coming to an end, and The Dispatch wanted to bring something unique for you folks.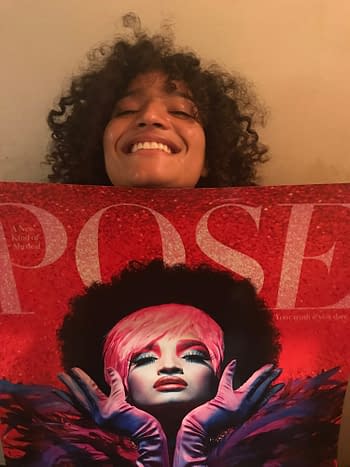 Ryan Murphy is without question one of the dominant storytellers in motion media over the last decade. Murphy is known for making innovative and against-the-grain choices with his performers. The prominent standouts are Jessica Lange in American Horror Story, Angela Bassett of 9-1-1, and Sarah Paulson of The People v. O. J. Simpson: American Crime Story.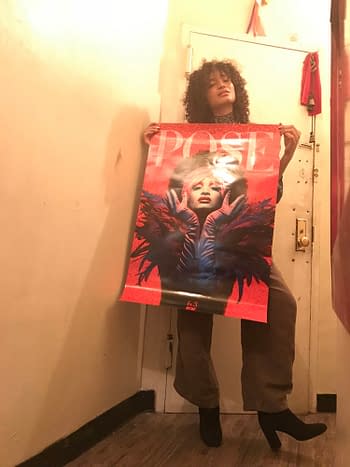 This legacy continues with Murphy's newest choice in the form of actress Indya Moore. Moore was gracious enough to do a video interview for The Dispatch! She offered a few thoughts on how her life has been altered and the deeper meaning of her work.
Pose, recently renewed for season 2, features an enormously talented cast notable for having the largest transgender cast in history. Moore, who plays the transgender character Angel, is without a doubt a rising star that excels in both acting and modeling.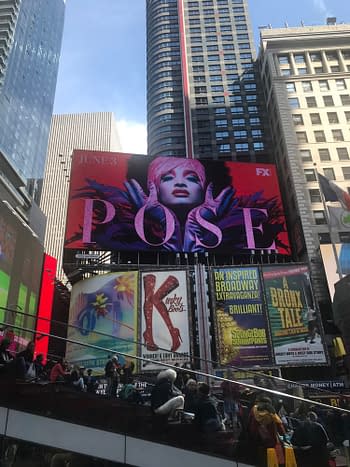 Moore came to national prominence within the last year in the independent film Saturday Church. From there she auditioned and won the role in Pose. One could see that Moore's status as a breakout star from Pose was certainly signaled by the large billboards typical of shows in New York City's Times Square. The Dispatch will make a prediction: Moore will somehow turn up in the sci-fi genre. She really does have that much charisma. Count on it!
Pose has its season finale tonight!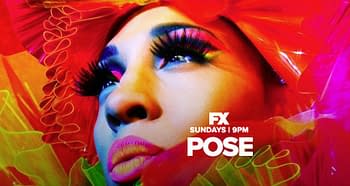 About Pose
Set in the 1980s, Pose is a dance musical that explores the juxtaposition of several segments of life and society in New York: the ball culture world, the rise of the luxury Trump-era universe and the downtown social and literary scene.
Making television history, Pose features the largest cast of transgender actors in series regular roles, as well as the largest recurring cast of LGBTQ actors ever for a scripted series.The transgender cast includes Mj Rodriguez, Dominique Jackson, Indya Moore, Hailie Sahar and Angelica Ross, who co-star alongside Evan Peters, Kate Mara, James Van Der Beek, Tony Award® winner Billy Porter, Charlayne Woodard, and newcomers Ryan Jamaal Swain, Dyllón Burnside and Angel Bismark Curiel.
Evan Peters and Kate Mara play New Jersey couple "Stan" and "Patty," who get sucked into the glamour and intrigue of New York City in the 1980s, as epitomized by "Matt" (James Van Der Beek), Stan's boss.Mj Rodriguez stars as "Blanca," who breaks from the House of Abundance and her former house mother "Elektra" (Dominique Jackson) to form her own "house," a self-selected family that provides support to LGBTQ youth rejected by their birth families. Indya Moore plays "Angel," a streetwalker who develops feelings for her new client, Stan. Ryan Jamaal Swain plays "Damon," a dancer who joins Blanca's house. Together they compete in the Balls—where house members challenge each other in various categories and are judged on their outfits, attitude, or dance skills.Under the watchful eye of "Pray Tell" (Billy Porter), Grandfather to all the children who compete in the house balls, Elektra's House of Abundance and Blanca's upstart House of Evangelista face off in what may develop into a legendary rivalry.
Pose was co-created by Ryan Murphy, Brad Falchuk and Steven Canals, with Murphy directing the first two episodes. The series is executive produced by Murphy, Falchuk, Nina Jacobson, Brad Simpson, Alexis Martin Woodall and Sherry Marsh. Canals and Silas Howard serve as co-executive producers, and Janet Mock, Our Lady J and Erica Kay also serve as producers. The eight-episode first season is produced by Fox 21 Television Studios and FX Productions.