Malika: Warrior Queen's Dewunmi Roye Okupe Talks Animation and Kickstarter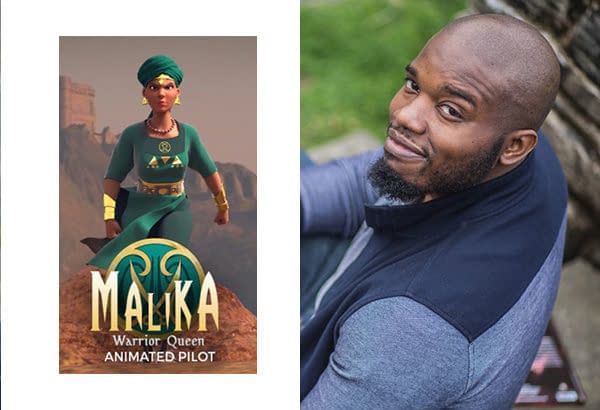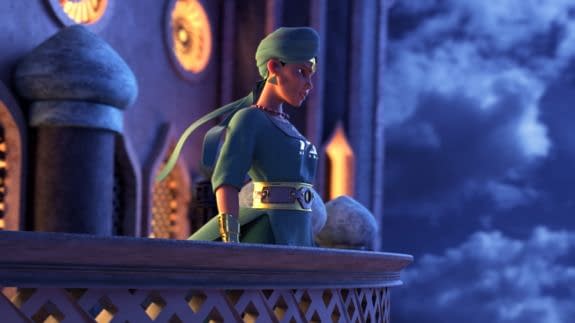 Greetings, Dieselfunkateers! Today we have one of the masters of trans-media storytelling and entertainment, Dewunmi Roye Okupe. In this talk we discuss Okupe's work, company, and creative ventures.
DD: How goes it today, Roye?
DRO: Doing perfect, sir! Honored to be here.
DD: Honored to have you. To begin, one characteristic indicative of your company, YouNeek Studios, seems to be that you have numerous IPs that are of high quality. What effort do you extend to reach that high bar every time out?
DRO: Every effort. It is of the utmost priority for us to produce quality not just in art but in storytelling, packaging, marketing, branding, and more. We are in the position we are as a company today because of amazing fans. They deserve the best.
DD: A very good mindset and operation to work from. This suggests that also you have a team of people you work with. What's your philosophy for assembling a workforce to assemble your content?

DRO: They absolutely have to have passion for what they do. Talent is great, but without passion it can only take you so far. The business of comics and animation can be very brutal. I need people that can stick around WHEN things go sideways. And usually, it's passion that gets you through. I believe passion inspires commitment, commitment inspires dedication, and dedication produces excellent. Also, being born and raised in Lagos, Nigeria, [the] majority of the artists I work with on both my comic and animated projects are from Nigeria/Africa. Part of our mission here at YouNeek Studios is to showcase the amazing talent that is on the African continent.
DD: Speaking of which, your IPs absolutely have a strong base in Africa. While the answer as to why for me is obvious, explain to our readers what is the focus behind this.
DRO: I was born and raised in Lagos, Nigeria. Growing up there were no superhero or fantasy stories that were based on my culture. After I moved to the United States in 2002, I decided to do something about it. My goal wasn't just to create stories inspired by African history, culture, and mythology, but to create these stories with amazing characters that anybody from any part of the world can relate to.
My first exposure to American culture was through watching cartoons like Spider-Man, Ninja Turtles, Batman, Justice League, etc. I'm trying to do the same with my characters, show a side of Africa that you don't get to see on mainstream media, and hopefully educate people about the continent and its diverse cultures as I entertain and hopefully inspire them.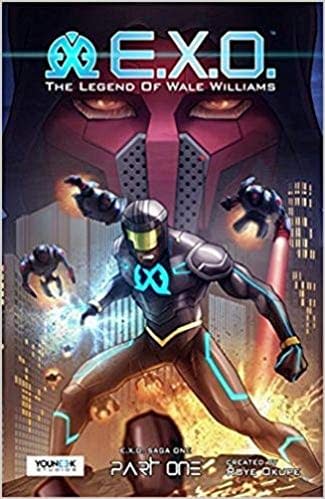 DD: This is absolutely most exemplified in your books E.X.O. – THE LEGEND OF WALE WILLIAMS and Malika: Warrior Queen. Lets start with E.X.O. give us the low-down on the concept, then go on to Malika?
DRO: Sure. E.X.O. is a superhero story about redemption set in a near futuristic Lagos, Nigeria (2025). The story follows Wale he returns home to find this super suit his father built. But the twist is that he hates his father, so he wants absolutely nothing to do with the suit. Until there's a terrorist attack in the city that actually forces him to deal with his internal issues and become the hero he was always meant to be.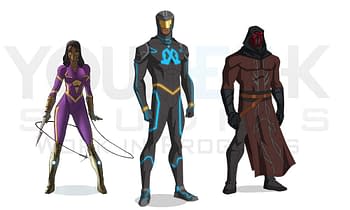 This story is very much grounded in family, because I believe it's one of the things we can all relate to. So as much as you get the high action super-heroic stuff, you get a solid story of redemption about a regular dude who's just trying to figure out who he truly is while balancing the immense pressure of being a hero to millions.
DD: I think this is why so many love that book.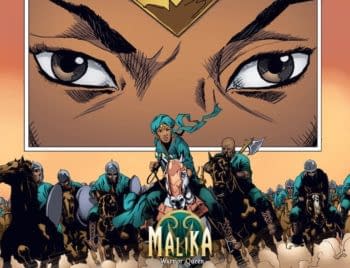 DRO: As for Malika… Malika – Warrior Queen is a historical fantasy epic that takes place in a 15th-century West Africa. The story follows Malika, who tries to keep the peace in her ever-expanding empire. With Wale he has a choice as to whether he wants to be a hero or not; Malika's story is completely different. She is born into war and MUST become a hero in order to save her people.
DD: Love the juxtaposition in concepts and execution. You have gotten tons of media attention with your work. Readers, and industry folks specifically, want to know… how the heck did you do that?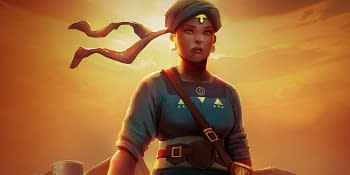 DRO: (Laughs) Honestly… I want it more than anything else, and I believe that that's the mindset of most successful people. You've gotta want it more than anyone else. People see the results like me being on CNN, BBC, NY Times, Forbes etc. But what they don't see is the 100 emails I've sent in one week without one reply.
DD: Ah, so then it's really a matter of brute force one-man army promotion. Excellent.
DRO: I believe there's a lot you can achieve with Persistence, Patience, Hard Work. and Humility. I call it 2p2H. It is what has guided me for years. There is a skill to it too, though.
DD: There it is. The Secret Sauce. Which leads me to ask about your latest venture in animation. Tell us about Malika: Warrior Queen in the animation medium.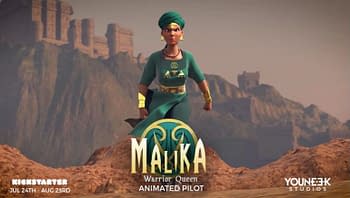 DRO: It's just the next logical step for us. We want to do the exact same thing we did in the comic book industry in the animation industry. We want to bring something different to the table — something people don't regular see. And as with the comics do it in a way where everyone can relate to the story. So we've launched a Kickstarter to raise $15,000 to do a pilot episode for Malika. You can check it out here: http://bit.ly/MalikaAnimation
Malika Animated Series (Episode One/Pilot)
A historical fantasy EPIC set in 15-century Africa. Magical swords, dragons, love, betrayal, politics. This story has it all!
kickstarter.com
DD: You have a history of doing successful Kickstarters, so reaching the goal seems to be a given. That said, why the decision to finance through Kickstarter, and what markets are you intending to push towards?
DRO: For the last eight years I've tried to pitch animation to several studios, distributors, producers, investors etc. Unfortunately, I've never been greenlit. We've come close several times though and I'm still actively pitching even 'til now. It has just gotten to a point where I want to try something different. And since we've used the platform 94 successful projects) before, Kickstarter seemed like the logical choice. The goal is to use the money raised if successful to do an episode one. Shop that around, but at the same time maybe use Kickstarter again to fund episodes 2, 3, 4 and so on. It sounds crazy, but at this point, we're just trying everything we can to raise awareness and get our animated projects off the ground somehow.
DD: It's no question that now is the time, with the ascension of streaming services. Which would you prefer — film, tv, or streaming, or does it matter?
DRO: Whatever brings in money! (Laughs)
DD: There's that Secret Sauce again. With that, thank you so much, Roye. Where can we find information about Youneek, E.X.O., and Malika? Also what is the link and timeline for the Malika animation Kickstarter?
DRO: Superhero Comics & Graphic Novels | YouNeek Studios
The home of eclectic superhero comics, graphic novels and animation. At YouNeek Studios, we're literally crazy about superhero stories. Read for free now.
youneekstudios.com
But for now, everyone should go check out our AMAZING animated teaser on Kickstarter:
---
---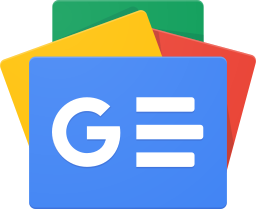 Stay up-to-date and support the site by following Bleeding Cool on Google News today!