"Digimon Adventure: Last Evolution Kizuna" Gets a US Release Date
Digimon fans are in for a treat, with Toei Animation and Fathom Events announcing that the US Digimon lovers will receive an opportunity to witness the epic event in theaters very soon.
The announcement was shared on Wednesday, explaining that Digimon Adventure: Last Evolution Kizuna will be screened for US audiences with a limited release starting on March 25, 2020. The film is said to be released in Japanese with English subtitles, and tickets will be available for purchase beginning on February 7.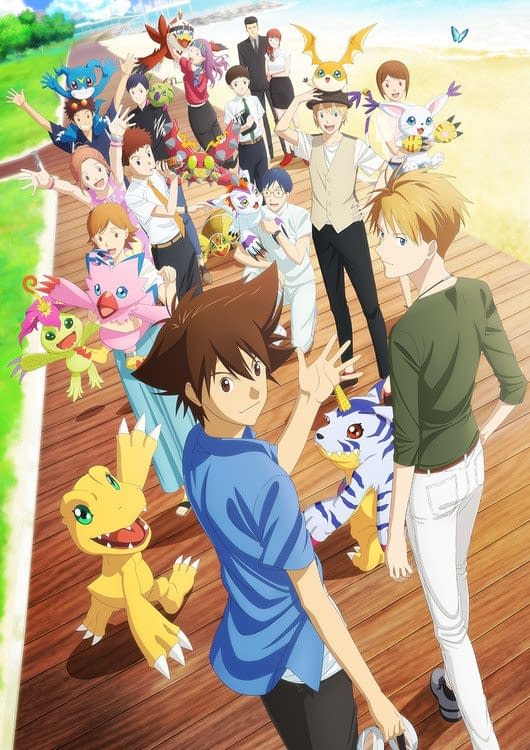 Digimon Adventure: Last Evolution Kizuna moviegoers will additionally get to witness a 15-minute pre-show that will be limited to the theatrical screening with interviews from the director Tomohisa Taguchi and chief animation director Seiji Tatsukawa. The upcoming film is said to be a culmination of events from the series first and second generations, with the concept of the Digi Destined facing the possibility of losing their digital world companions. According to Fathom Events, the Digimon Adventure: Last Evolution Kizuna's plot is described as:
Tai is now a university student, living alone, working hard at school, and working every day, but with his future still undecided. Meanwhile, Matt and others continue to work on Digimon incidents and activities that help people with their partner Digimon. When an unprecedented phenomenon occurs, the DigiDestined discover that when they grow up, their relationship with their partner Digimon will come closer to an end.

As a countdown timer activates on the Digivice, they realize that the more they fight with their partner Digimon, the faster their bond breaks. Will they fight for others and lose their partner? The time to choose and decide is approaching fast. There is a short time before "chosen children" will become adults. This is the last adventure of Tai and Agumon.
Digimon has become a staple in pop-culture, offering several strong characters, a plethora of adorable partners, and the true bonds of friendship and family. The next step for Digimon appears to be a drastic one, so we'll eagerly be awaiting the film's theatrical release in March — are you also ecstatic for the newest Digi–film?