They Live: Artist Alters Trump Goya "Ad", John Carpenter Approves
America's obsession with conformity and consumerism is as relevant as ever in 2020 as it was in 1988 when John Carpenter directed the cult-classic They Live. Ironically, the presidents in both years happen to be celebrities in Ronald Reagan during the film's original release and currently Donald Trump. One of the latest controversies is the president and first daughter Ivanka Trump's shameless endorsement of Goya. Earlier, CEO. Robert Unanue's admitted his unabashed support for his campaign. Visual effects artist Mitch Gates used a recent tweet from Ivanka proudly shilling a can of black beans from the company showing the world she'd be a better fit hocking products on The Price is Right than being in a position of real responsibility and beneficiary of nepotism. His friend Mark Kolpack, who's also a visual effects artist, director, and supervisor on the ABC series Marvel's Agents of SHIELD, tweeted a comparison photo of the real Ivanka along with her They Live alien counterpart with the contents of the can be replaced with the word "consume." Carpenter retweeted the photo.
They Live is based on the 1963 short story "Eight O'Clock in the Morning" by Ray Nelson. It follows the story of a drifter named Nada (Roderick Toombs, aka professional wrestling's Rowdy Roddy Piper), who discovers a pair of sunglasses in a box following a police raid. The glasses filter the world for its wearer in black and white while exposing aliens disguised as humans and their subliminal messaging. Elaborate designs on billboards and magazines reveal simpler words like "obey," "consume," "conform," and "reproduce." They Live film grossed $13 million at the box office. Despite Carpenter's name already attached to direct, he decided to use the pseudonym Frank Armitage for his screenplay credit due to his love for H.P. Lovecraft's work. "Frank" is also a character used in the film, played by Keith David. One of the most famous street fights in cinema history took place between Frank and Nada. Nada was trying to convince Frank to put on the sunglasses to reveal their power to him.
---
---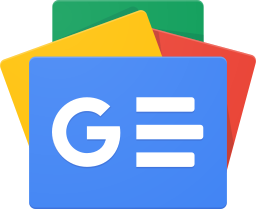 Stay up-to-date and support the site by following Bleeding Cool on Google News today!