Is Disney Dropping "Star Wars" From Han Solo's Title to Make it More Appealing in China?
Star Wars: The Last Jedi was a major hit around the globe, notably except for one market in particular: China. The film debuted in second place in China on its opening weekend, being defeated by The Ex-File 3: Return of the Exes, and by it's second week, was dropped from more than 90% of theaters. As a result of that abysmal performance, Disney may be trying a new trick for the next Star Wars flick to hit the Chinese market: dropping the Star Wars name entirely!
There are a number of reasons why Star Wars: The Last Jedi didn't do well in China. For one thing, Chinese audiences don't have the nostalgic attachment to the Star Wars brand, as the original trilogy wasn't released there when it first came out. Additionally, much of the cultural imagery and themes appropriated by Star Wars from samurai flicks and wuxia films wasn't fresh and exciting to Chinese audiences. And finally, according to some reports, the cast of Star Wars: The Last Jedi simply weren't attractive enough for Chinese moviegoers.
With the dismal performance of The Last Jedi still stinging Disney, they may be set to try a radical approach to making Han Solo: A Star Wars Story a hit in China: removing the movie's association with Star Wars. According to a local media report, when released in China, Han Solo: A Star Wars Story will simply be called Ranger Solo, hopefully allowing the film to escape the stigma of the Star Wars franchise and succeed on its own.
Changing the name of a movie to make it more appealing to a specific group is kind of a genius idea, and one we hope more studios adopt in the future. For instance, even though it contains no such thing, can you imagine how much money Warney Bros could make from the Justice League Blu-Ray release if they changed the title from Justice League to Snyder Cut? There's a whole world of possibility to explore here, and we hope this is just the beginning of it.
---
---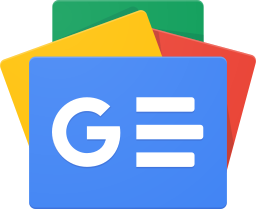 Stay up-to-date and support the site by following Bleeding Cool on Google News today!