Disney Releases a Basic New Poster for "Maleficent: Mistress of Evil"
It seems that Disney has taken a brief break from counting their billions of dollars they've made at the box office alone this year and prepping for the D23 Expo later this month to remember that they are releasing another movie in about two and a half months. Maleficent: Mistress of Evil is the long-awaited follow-up to the hugely successful Maleficent from 2014. The first movie managed to bring in over $750 million at the worldwide box office and was the fourth biggest movie of that year. A sequel has been in the works since those numbers started rolling in and it's finally coming out this year. The official Disney Twitter released a new poster and it's pretty basic.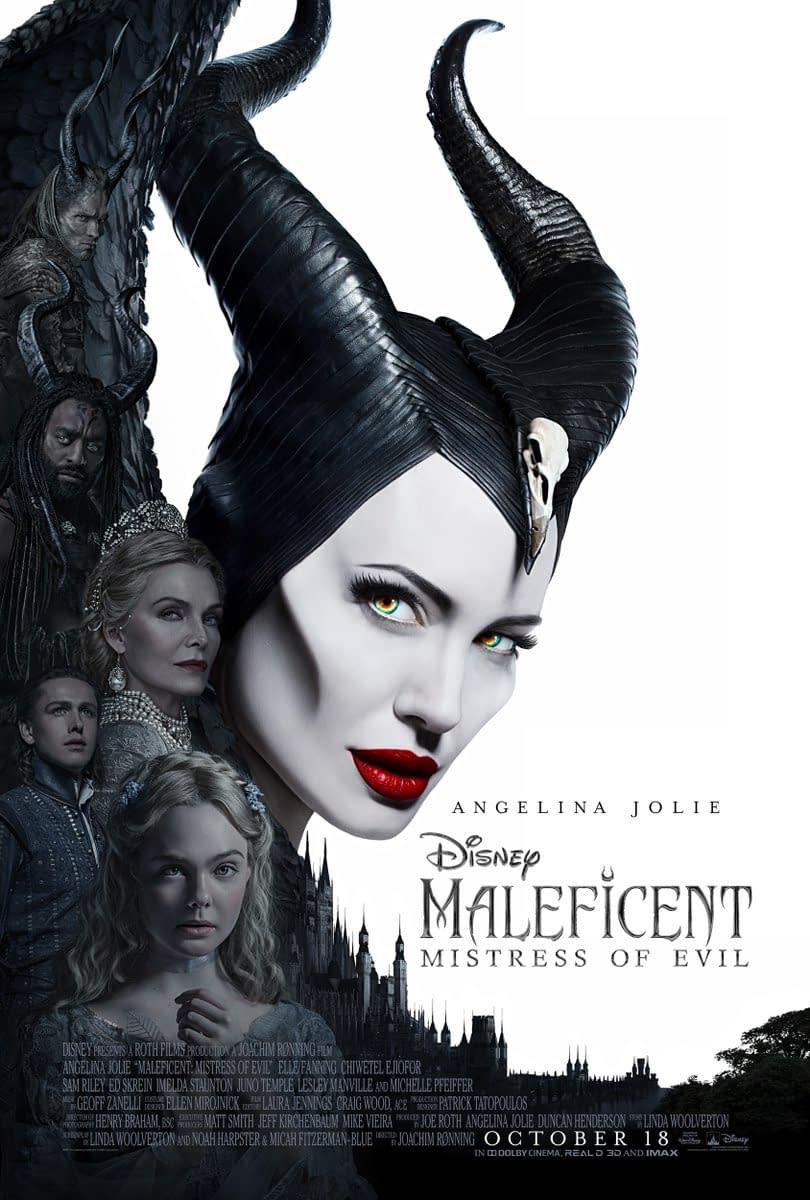 In terms of poster photoshop jobs we've certainly seen worse but the first movie did have some great costume, creative design, and some great cinematography and the trailer promises more of the same for the sequel. At the moment the current marketing, in terms of images anyway, isn't bothering to show any of that off and it feels rather muddled in terms of the color scheme. Then again the highlight of this movie is going to be watching stars Angelina Jolie and Michelle Pfeiffer try to out Queen each other so maybe focusing on them is the important part of this marketing. We've only seen one trailer for this movie so far so perhaps Disney will show some clips or at least a new trailer for Maleficent: Mistress of Evil during the Walt Disney Studios presentation at D23 later this month.
Summary: The complex relationship of Maleficent and Aurora continues to be explored as they face new threats to the magical land of the Moors.
Maleficent: Mistress of Evil, directed by Joachim Rønning, stars Angelina Jolie, Elle Fanning, Ed Skrein, Michelle Pfeiffer, Chiwetel Ejiofor, and Jenn Murray. It will be released on October 18, 2019.