The D23 Expo is in full swing and the big panel that's happening today is the Disney+ presentation. The streaming service is looking to make a big splash this coming fall with a bundle that includes Hulu and ESPN+. They are also coming out with a lot of original content and one of those is a remake of Lady and the Tramp. Thus far the reactions to the pictures have been lukewarm at best and maybe we'll get a trailer after the panel today. However, we did get a new poster for the Lady and the Tramp remake from the official Twitter account.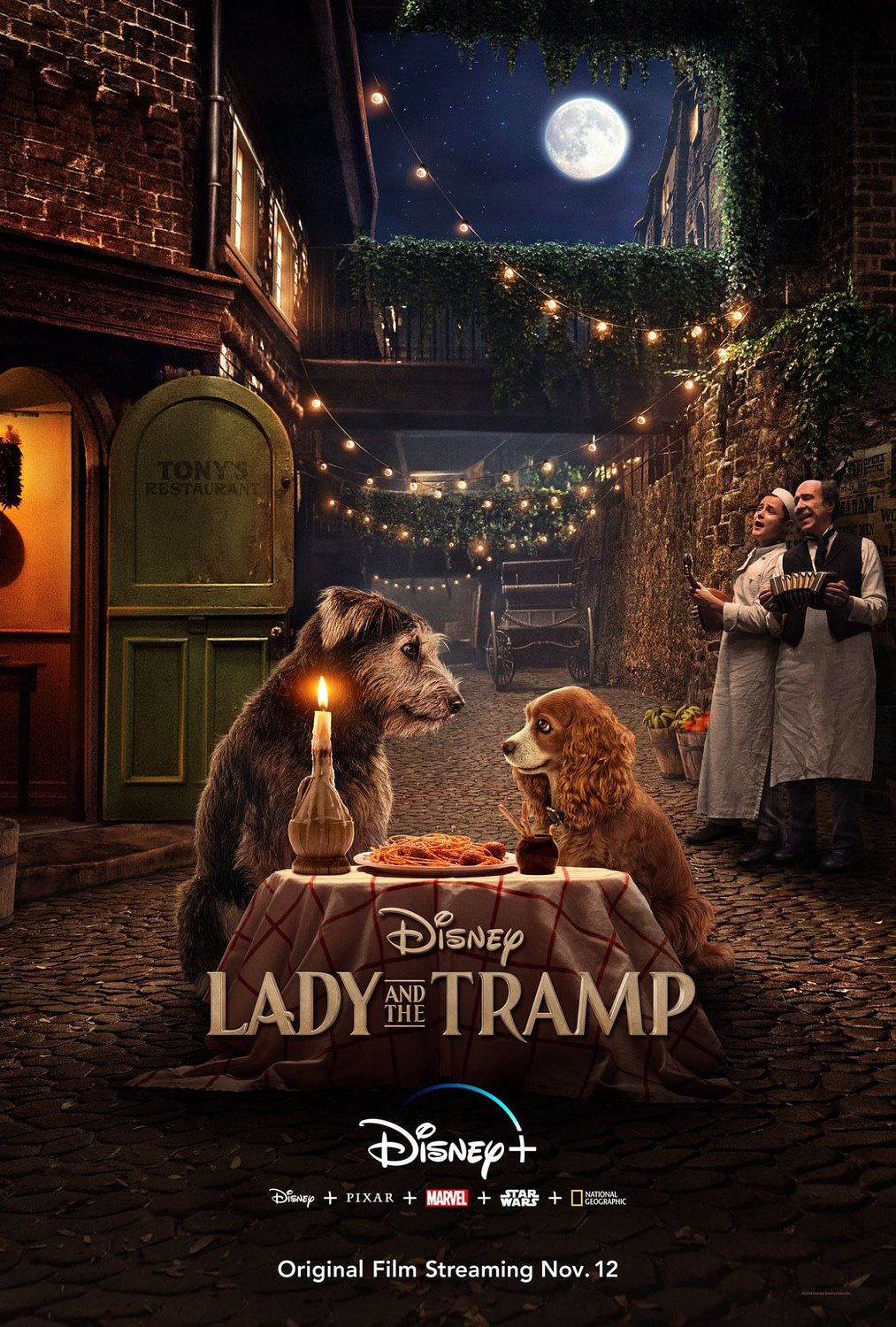 There is a decent chance that Lady and the Tramp could run into the same problem as The Lion King in that it's very hard for emotions to come through on animals unlike in animation. This is a problem that the live-action movies have been running into since The Jungle Book.
Lady and the Tramp, directed by Charlie Bean, stars Tessa Thompson, Justin Theroux, Ashley Jensen, Benedict Wong, Janelle Monae, Thomas Mann, and Kiersey Clemons. It will stream to Disney+.