Doctor Who – The Companion Conundrum
By Dan Lloyd Since the revival of Doctor Who back in 2005, many incarnations of the last Time Lord have come and gone. The ninth Doctor (Christopher Eccleston) was paired up with Rose Tyler (Billie Piper). Their relationship was one that you would expect – a wise old explorer showing a young girl who was naive to the universe what there was among the stars. That was a fantastic start to an almost ten year journey for the Doctor now, but it has grown to wear thin recently.
When Eccleston left after the first series of the new version of Doctor Who, he was regenerated into a new Doctor. Of course, we all know by now that the tenth Doctor was Scottish actor David Tennant. At the beginning of the second series, we found Rose questioning who this new person was. She didn't trust him as she did not see him the same way as she had seen Eccleston's version of the Time Lord. Over time their bond grew to be much stronger, and when Piper left the show after the second series, fans had grown tired of the infatuation.
Fast forward to the latest series, where Peter Capaldi has taken over from Matt Smith and what do we see? Clara Oswald (Jenna Coleman) is nervous around this new form of the Doctor and doesn't know whether she can trust him. Now there are no qualms that both Coleman and Capaldi are both fantastic actors, but the writing of the show has started to get a bit repetitive.
Both of the first two companions to the Doctor ended up falling in love with him, first Tyler, then Martha Jones (Freema Agyeman). Then Amy Pond (Karen Gillen) had to have her male counterpart Rory Williams (Arthur Darvill). Now we have found ourselves in yet another similar arc, where Coleman's character Oswald has fallen in love with Danny Pink, a maths teacher at her school, portrayed by Samuel Anderson. When Oswald came in initially, she was self assured alongside Smith, and the pair of them made for a fine team with their quick tongued banter. As her timeline has progressed however, she has lulled into the same archetype as all the other companions – she needs a man by her side.
It was obvious from as soon as Capaldi was cast as the twelfth Doctor that no romance was going to be hitting our screens. While Smith and Coleman had a flirtation surrounding them, Capaldi would be seen as too much of a father figure for Clara. So there were two options: Embrace the same storyline as most of the other companions before her had, or be seen as a friendlier figure to the Doctor, like Donna Noble (Catherine Tate) was. The problem that occurs here is that Oswald is stunningly beautiful as his companion, arguably better looking than any that had preceded her, so to place her in the same boat as Tate — who was 40 years old at the time of her taping — would have been seen as a huge waste.
However so is what's going on screen right now; as Oswald is shacked up with former Sergeant Pink, her future has already been glimpsed upon. She ran into her great grandson Orson Pink, also played by Anderson, which has given away the mystery that used to surround her. When Oswald started out, she was the mysterious girl who kept popping up all over the universe for no rhyme or reason. Now that she has been his companion for over ten episodes, she has quite rapidly fallen in love with Mr Pink. It all seems a rather flat ending for a character that started out with so much promise and now it seems like her storyline is over before it has really even begun.
While Clara is a fantastic character, her romance has grown stale incredibly quickly. Hopefully now Anderson's character knows about the Doctor, some life can be given to this fledgling relationship and I can be proved wrong. He wasn't featured much in the latest episode, and she had stormed out of the TARDIS telling the Doctor to go away and not come back. Rumours have been rife regarding Coleman and whether she is leaving the show or not. The only thing she has stated is that there is a big surprise coming. What this 'big surprise' is, no-one knows. Either way it seems like a fresh face to accompany Capaldi could do the show a world of good. Could it be a former companion coming back? Maybe Mr Pink simply replaces Clara in the TARDIS, although the chances of that working are minimal as him and the Doctor do not seem to be on the best of terms. At this point, one of the most likely options would be Courtney Woods, the disruptive young Coal Hill student who has put in some decent performances. Of course, with Coleman's role potentially up for grabs, everyone from Gemma Arterton to Simon Amstell is being touted as a candidate.
Since the revival of the show, all the Doctor's main companions have been women. Even if the likes or Rory could have been seen as on par with Amy during series 5-7, Amy was in more episodes, and Rory came in later as another traveller. What is stopping the Doctor from taking a guy on his travels? If the Doctor had a male companion, the show would have an entirely different dimension to it. Not since the fifth Doctor has the companion been a man, and it would be refreshing to see the story from a different perspective. Even if it followed the same arc that most companions do – to see a guy fall for a girl instead of a girl for a guy, could still be refreshing.
With Capaldi as the focal point of the show, the companion must need to be able to deal with his darker side. As we saw in the latest episode, Clara essentially broke down when forced to make a decision, albeit a huge one. She has never seemed to have the level of trust with Capaldi that she had with Smith and that has been detrimental to the series this year. The next companion would need to be somebody a lot tougher but somebody who can still lighten the mood during Capaldi's darker moments of portraying the last Time Lord.
Dan Lloyd (@DRL_1990) is an aspiring writer who loves everything nerdy. He got into gaming and watching wrestling at an early age and has never looked back. Will be your resident wrestling fan as well as covering some gaming and Doctor Who pieces.
---
---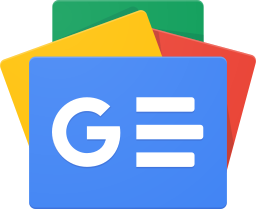 Stay up-to-date and support the site by following Bleeding Cool on Google News today!