Duncan Jones's 'Mute' Film Gets a Release Date from Netflix
Duncan Jones, director of such fabulous cinematic offerings as Moon, has a new film project coming to Netflix. Mute is a British-German science-fiction mystery revolving around a mute bartender searching for the love of his life who has mysteriously disappeared.
The film stars Paul Rudd (sportin' an amazing mustache), Alexander Skarsgard, and Justin Theroux. The public plot outline for Mute reads:
Berlin. Forty years from today. Leo Beiler, a mute bartender, searches for his missing girlfriend, Naadirah, in the rolling city of immigrants where two American surgeons are the only recurring clues.
Jones's production company Man Made Movies posted these three images ahead of Netflix confirming the release date. Check them out: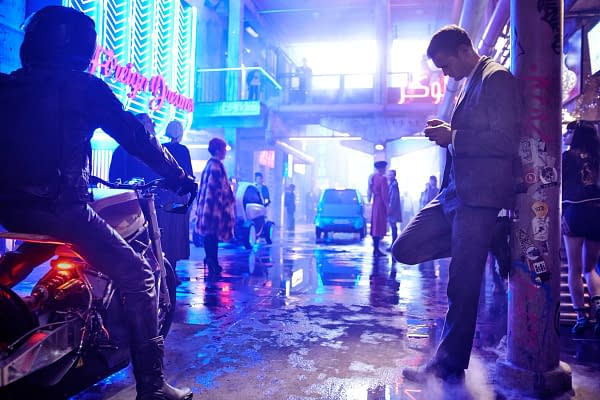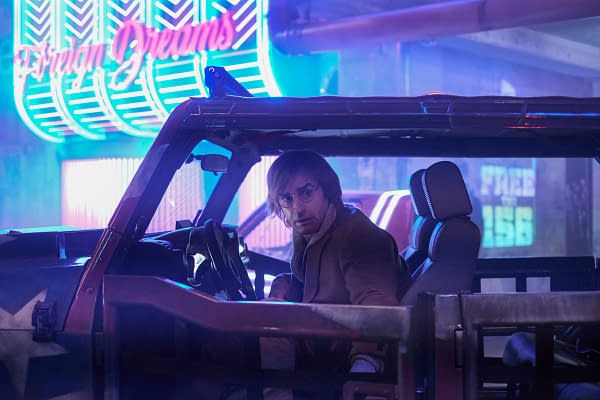 Jones has said that this film is a "spiritual sequel" to Moon, and that maybe there will be a third film eventually.
Mute is set to hit Netflix on February 23th.