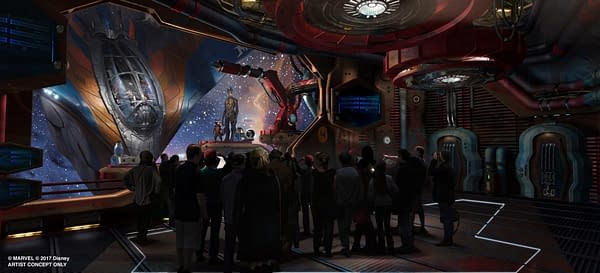 Melissa Valiquette, the vice president of Epcot, has indeed confirmed that the new Guardians of the Galaxy ride will be a roller coaster. This won't exactly be the first thrill ride for the park (Test Track is sort of a thrill ride), but it will be the first coaster for the park, which is celebrating its 35th year. Watch her discuss all the changes coming to Epcot below.
It's also important to note that Epcot is the only Disney park in the world without a roller coaster. Guests will load in where the Universe of Energy once stood, and then go on a thrilling 10 story-tall show building. The ride will be a unique, first of it's kind design, though we don't know much else about it. This is a fantastic first step for Walt Disney World, as they have no Marvel rides or attractions (due to Universal Orlando having the Marvel in their theme park).
I was hoping for an educational ride, as that is what I associate Epcot with, but c'est la vie. I'll still enjoy the heck out of this ride!
Enjoyed this article? Share it!