Gal Gadot and Dwayne Johnson to Star in Red Notice
Back in February Universal Pictures won out on the "biggest package deal so far this year", and with that came the movie Red Notice. Red Notice is being directed by Rawson Marshall Thurber from a script that he wrote. This will mark the second time Universal Pictures had worked with Thurber on an original piece of his, the first being the upcoming Skyscraper.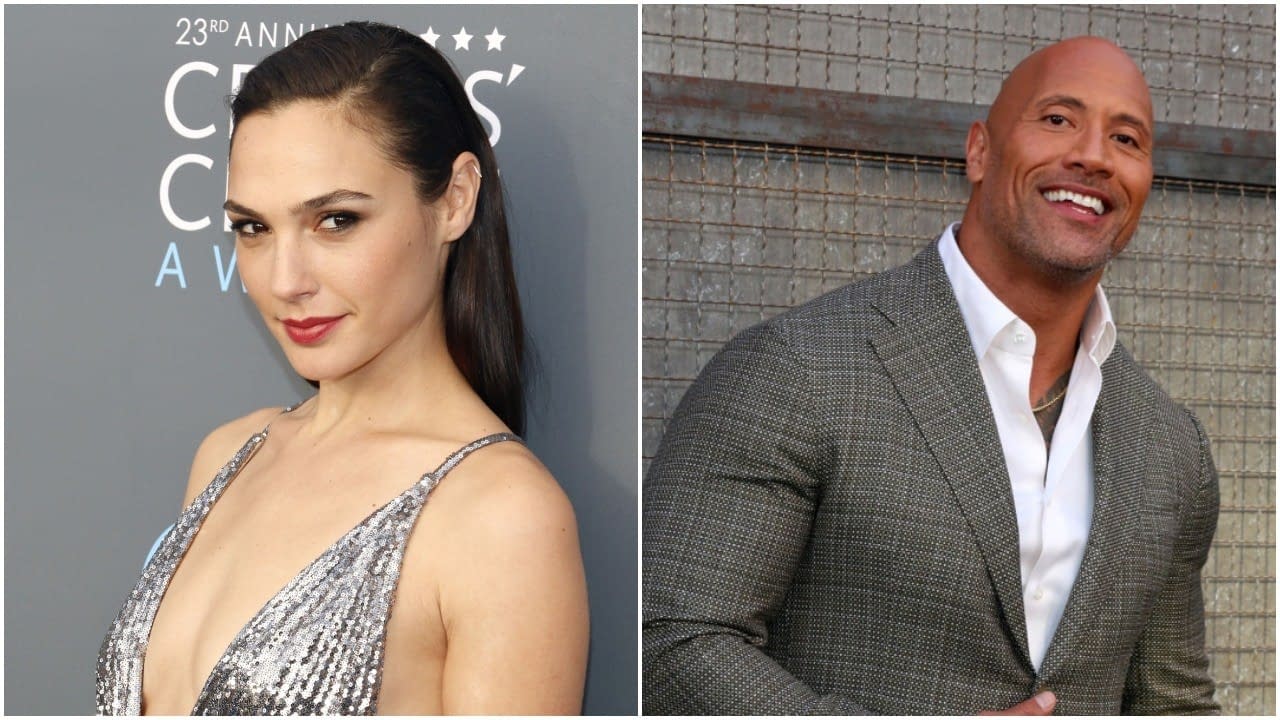 Deadline is reporting that Thurber will get a chance to work with Dwayne Johnson again and he and Gal Gadot have been cast in the comedy. Thurber apparently flew to London for less than 30 hours to personally pitch the movie to Gadot, who just started filming Wonder Woman 2.
The film's log line is being kept under wraps, but it is described as a globe-trotting, action-comedy, heist thriller designed as a three-hander between Johnson, Gadot and another male star who'll soon be set. Gadot plays a brilliant and mysterious figure in the art world.
The movie is expected to start shooting in April 2019 and has been given a June 12th, 2020 release date. We'll have to see how Skyscraper does before we can make a call on this one one way or another. At least it's an original IP.