My Hero Academia: Heroes Rising will be arriving in US theaters this week, and ahead of its release we are breaking down some of the new film's best inclusions. As most of you already know, My Hero Academia is an ongoing anime that has established a massive audience for its action-packed focus with a major emphasis on heroism. The series spawned several seasons with now two feature films and no signs of slowing down anytime soon. For having crafted such a beloved title, Heroes Rising has plenty of pressure to feature all of the series best attributes — effectively raising the bar to become a very memorable experience.
Non-Stop Action
When it comes to action-centric anime, many series have provided prominent examples of potential such as Yu Yu Hakusho or Dragon Ball Z, and MHA is the most recent title to rise to the challenge. The battles within the franchise have proven it's a core aspect of My Hero Academia, and this newest incarnation is no exception.
In the film, the heroes (and there's plenty) take on a new group of villains that pushes them to their limits if they truly desire to succeed. The fights come quickly, and once they do, there's minimal downtime that doesn't showcase the gritty battles MHA is known for. The film makes a wise decision by grouping heroes, giving each character a prominent role in one way or another. Ultimately, it's a very new challenge by getting the opportunity to utilize what they've learned without feeling like we're overloaded with characters.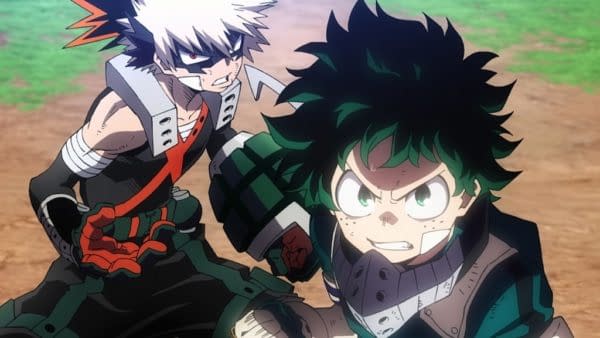 Some of the highlights include a massive conflict between one of the villains and Todoroki (& company) or an unforgettable partnership between Bakugo and Deku that will without a doubt go down as one of the best team-ups as well as a masterfully executed fight between the two and new villain Nine. Of course, it would have been beneficial to include Todoroki more in the action as he's undoubtedly one of the strongest, but his involvement was somewhat sidelined for this particular Bakugo and Deku focused narrative.
Aspiring Heroes Without the Super-Powered Chaperones
Something that can often be an easy resolution for trouble in the MHA universe is the fact that it centers on students. The students have always fought to learn and adapt as the heroes that inspire them, sometimes leaving room for these professional heroes to come in and save the day if things get out of hand.
In Heroes Rising, they're left on a mostly crime-free island without any of their mentors, so when things kick-off, there's nobody else around to save the day. While we still know what the entire franchise is leading to (Deku is obviously untouchable) but this was one of the first genuinely high-stakes conflicts that challenges the class.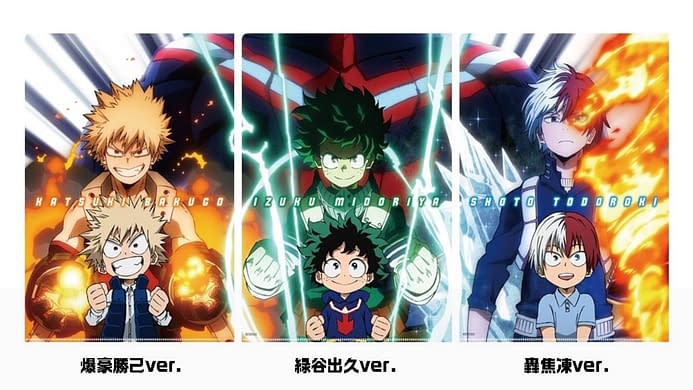 This is often referenced as Deku wonders how All Might could have handled various scenarios, but the severity of being stranded is very clear. We get to see how that manifests through team meetings, delegating roles, and certain characters filling a leadership role when forced to step up to the plate. In the end, it's crucial that they come together as a unit — and without spoiling — there are some very unpredictable results.
Accessible to New Viewers
If you are overwhelmed with your anime streaming options, you might have found yourself slightly behind on MHA. Luckily, the film isn't spoiling any other major plot points or storylines, just depicting a side chapter that has no direct overflow into the series ongoing plot.
For viewers who are behind, the film is a great way to subtly get updated on how each young hero's power has transformed since the early days of MHA. There are small moments that may be teased correlating with the plot such as All Might's status, but the overall premise doesn't necessarily require being up to date.
For those who are new to My Hero Academia entirely, Heroes Rising is a great introductory film. It incorporates everything that MHA has excelled at and feels like a great example of what to expect from the world of young heroes. Overall, it's one of those rare cinematic adaptations that can cater to a variety of audiences, and when disregarding the fact that it's an existing property — My Hero Academia: Heroes Rising is a powerful stand-alone feature that proves it's an unforgettable anime film.
Enjoyed this article? Share it!