Sam Raimi Still Wants Ash To Return To The Evil Dead Franchise
Evil Dead creator Sam Raimi recently suggested that he's still hoping to see Bruce Campbell return as Ash for another installment.
---
The Evil Dead franchise has always had a strong audience behind it — typically known to balance some squeamish gore and well-timed humor. In fact, the franchise's popularity has even resulted in an upcoming relaunch of the title (the first cinematic chapter of Evil Dead since 2013) that was upgraded from streaming to cinematic format. These are all very good signs for the world of Evil Dead.
Now, the franchise creator and longtime filmmaker Sam Raimi address the major stories that came before the spin-off-like relaunch and offer fans hope for a potential Bruce Campbell return.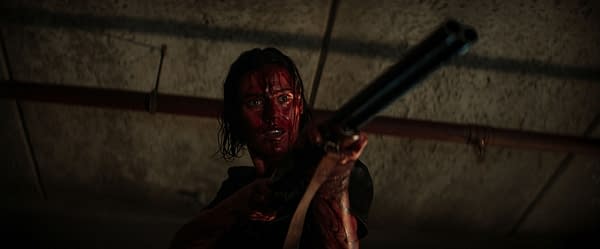 Maintaining Hope for an Ash Comeback in Evil Dead
When speaking with Empire, Raimi discussed his initial aspirations to see an Ash and Mia crossover moment and explained, "That character, Mia, was great, so I was very interested. We had been talking about an 'Evil Dead IV' for the other branch of that universe, and we were worried a little bit about a collision. Ash Vs. Evil Dead is what that morphed into" Raimi then goes on to add, "But I always thought there was room for both. I still think there's room for all sorts of Evil Dead movies. I don't think they cancel each other out. … I love working with Bruce and Rob. I love it as a producer because they're really good partners, but I also like being supported by them as the director. So I hope that is on the cards eventually."
When Campbell himself previously spoke to Collider about departing the role in 2021, the beloved actor explained, "I'm done playing Ash, so that determines a lot of where we go with the franchise without that character, but there are more stories. We're doing it book-focused these days. That darn book gets around, and that's how we play it. That book wound up in an urban environment with a single mom, so let's see what happens. It's fun to fiddle with it. There's not gonna be any traditional form of Evil Dead anymore. Ash is gone."
With Campbell choosing to step away from the role and the franchise still growing in popularity, do you think there's a film worth exploring with Ash?
Evil Dead Rise hits theaters on April 21, 2023.