Posted in: Horror, Movies, New Line Cinema, Warner Bros | Tagged: evil dead, evil dead rise, film, lee cronin
---
Evil Dead Rise Writer and Director Talks Excessive Blood Usage
The writer and director of Evil Dead Rise discusses just how bloody the upcoming horror film is going to get in its fifth entry.
---
When it comes to anything in relation to the Evil Dead franchise, there absolutely needs to be a few guidelines for filmmakers to follow. There must be jump scares. There must be tonal shifts. There must be a strong lead. Lastly, there must be blood. So with Evil Dead Rise approaching in just under a month, we're curious to see how these prerequisites are met. Thankfully, based on recent comments, it looks like we can, at the very least, expect some squeamish usage of blood and gore to appease its generally gruesome atmosphere.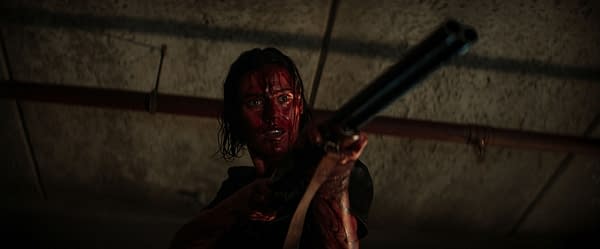 During a recent conversation between writer-director Lee Cronin and /Film, the filmmaker addressed just how bloody the set became, and it doesn't sound like fans will be disappointed by Evil Dead Rise. Cronin explains to the publication, "[It's] all proper sticky, icky movie blood. Like the real deal. There's no cheating of taking some water and putting red food coloring in. Because that will not do." The Evil Dead director then elaborates, "This was all cooked. We had to hire an industrial kitchen to make the amount of blood that we needed, and it was everywhere. So yeah, it's the real deal. And it's splattered all over the screen."
Evil Dead Rise Cast, Release Date, and Synopsis
The official synopsis for Evil Dead Rise (the fifth cinematic installment of the franchise) explains: "After a long journey on the road, Beth visits her older sister Ellie, who is struggling to raise three children alone in a small Los Angeles apartment. However, their reunion is interrupted when they find a strange book hidden in the depths of Ellie's building, which unleashes flesh-possessing demons."
Evil Dead Rise stars Lily Sullivan as Beth, Alyssa Sutherland as Ellie, Morgan Davies as Danny, Gabrielle Echols as Bridget, Nell Fisher as Kassie, Richard Crouchley as Caleb, Mirabai Pease as Teresa, and Anna-Maree Thomas as Jessica. Cronin writes and directs, based on the extensive world by Sam Raimi, also produced by Rob Tapert, with a release date set for April 21, 2023.
---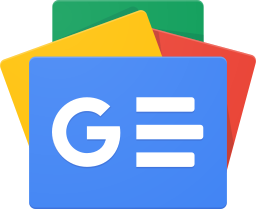 Stay up-to-date and support the site by following Bleeding Cool on Google News today!