The subscriber covers for Empire Magazine are usually a lot prettier than the regular covers, and it looks like their June issue for Solo: A Star Wars Story isn't shying away from this trend. Instead of a CGI image we get some actual art, and it looks amazing.
Of course you know the Falcon — the Solo subscriber cover for Empire's June issue, drawn by Dan Mumford, depicts the iconic ship flying not-so-casual through a swirling lightning-filled vortex, pursued by an Imperial Star Destroyer and a swarm of TIE fighters.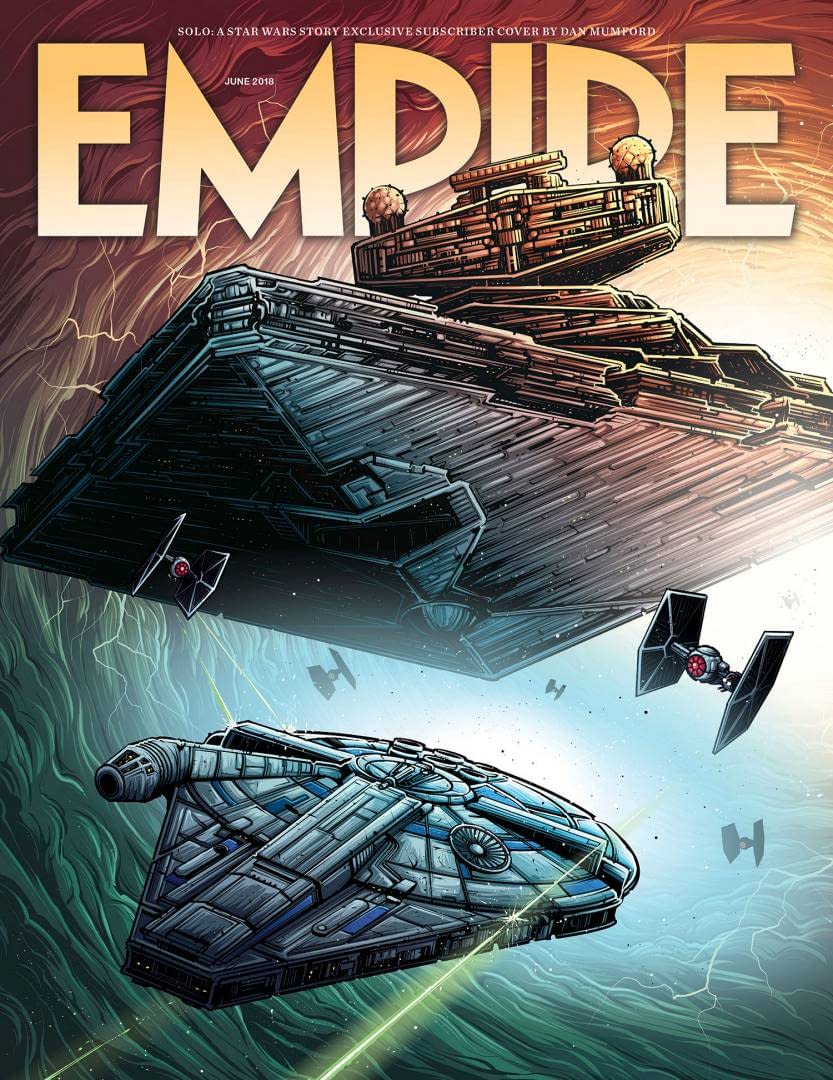 That is a pretty little cover right there. As Solo gets closer and closer to release date we should learn more about the series and get more magazine covers soon.
Summary: During an adventure into a dark criminal underworld, Han Solo meets his future copilot Chewbacca and encounters Lando Calrissian years before joining the Rebellion.
Solo: A Star Wars Story, directed by Ron Howard, stars Alden Ehrenreich, Emilia Clarke, Donald Glover, Woody Harrelson, and Thandie Newton. It will be released May 25th.
Enjoyed this article? Share it!