Fathom Events sure gets us sometimes: for the 50th anniversary of the groundbreaking Steve McQueen film Bullitt, we're getting the green mustang-chase of our dreams returning to theaters on Sunday, October 7th and Tuesday, October 9th.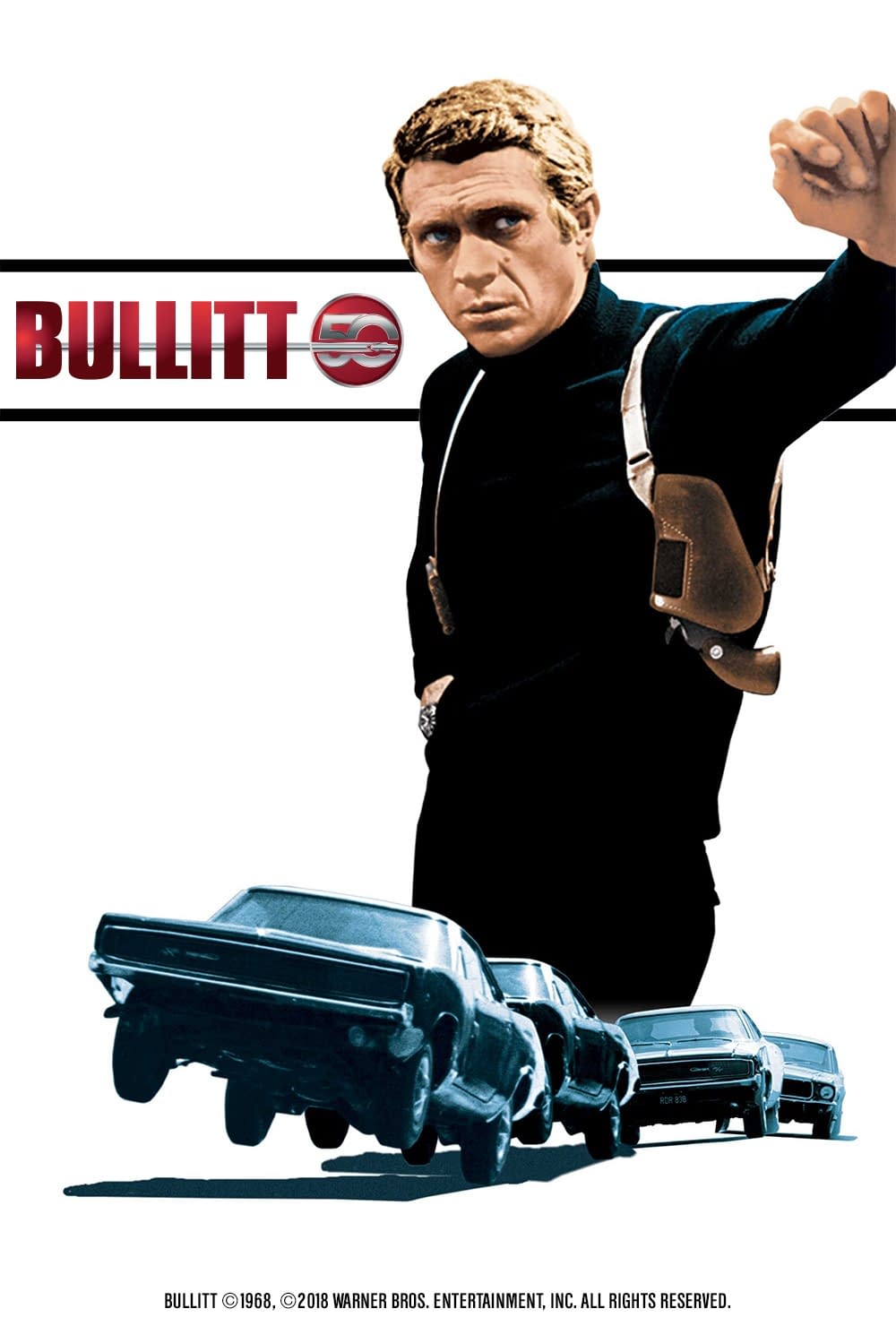 Bullitt really did change filmmaking when it was originally released, namely one of the most incredible car chases in cinema to this day. The vehicles are the stars — there is NO score over the throaty engines of the 1968 Ford Mustang 390 GT 2+2 Fastback and a 1968 Dodge Charger 440 Magnum and squealing tires of the race through the streets of San Francisco which result in five hubcaps coming off of one car. Yes, five. You can count them yourself.
The King of Cool Steve McQueen plays Frank Bullitt, a sharp-dressing, gutsy police lieutenant. Bullitt is determined to unravel the mystery behind the killing of a Senate subcommittee star witness in his protection. When ambitious politician Walter Chalmers (Robert Vaughn) and the mob catch wind of his mission, Bullitt sets off on a dangerous game of cat and mouse throughout San Francisco. Bullitt also stars Jacqueline Bisset, Don Gordon, Robert Duvall, Victor Tayback, and Norman Fell.
This reviewer grew up loving McQueen films, owing in part to the fact that we share a natal day.
You can check Fathom Events for their full listing of theaters offering the showing, and also purchasing tickets, which go on sale on Friday, August 31st here.
Enjoyed this article? Share it!