First Image and Summary for Movie Adaptation of the Vertigo Comic The Kitchen
Well, this is a movie we kind of forgot was happening in 2019. The Kitchen is a 2014 Vertigo series of the same name by Ollie Masters and Ming Doyle. It follows three housewives in the 1970's who taken over the mob when their husbands are arrested by the FBI. If that plot sounds a little familiar you might be thinking of Widows which just came out this year. Widows is catering to a different crowd more than likely considering the cast here features two gifted comedians. Our stars include Tiffany Haddish, Melissa McCarthy, and Elisabeth Moss and Collider got their hands on an image and a summary.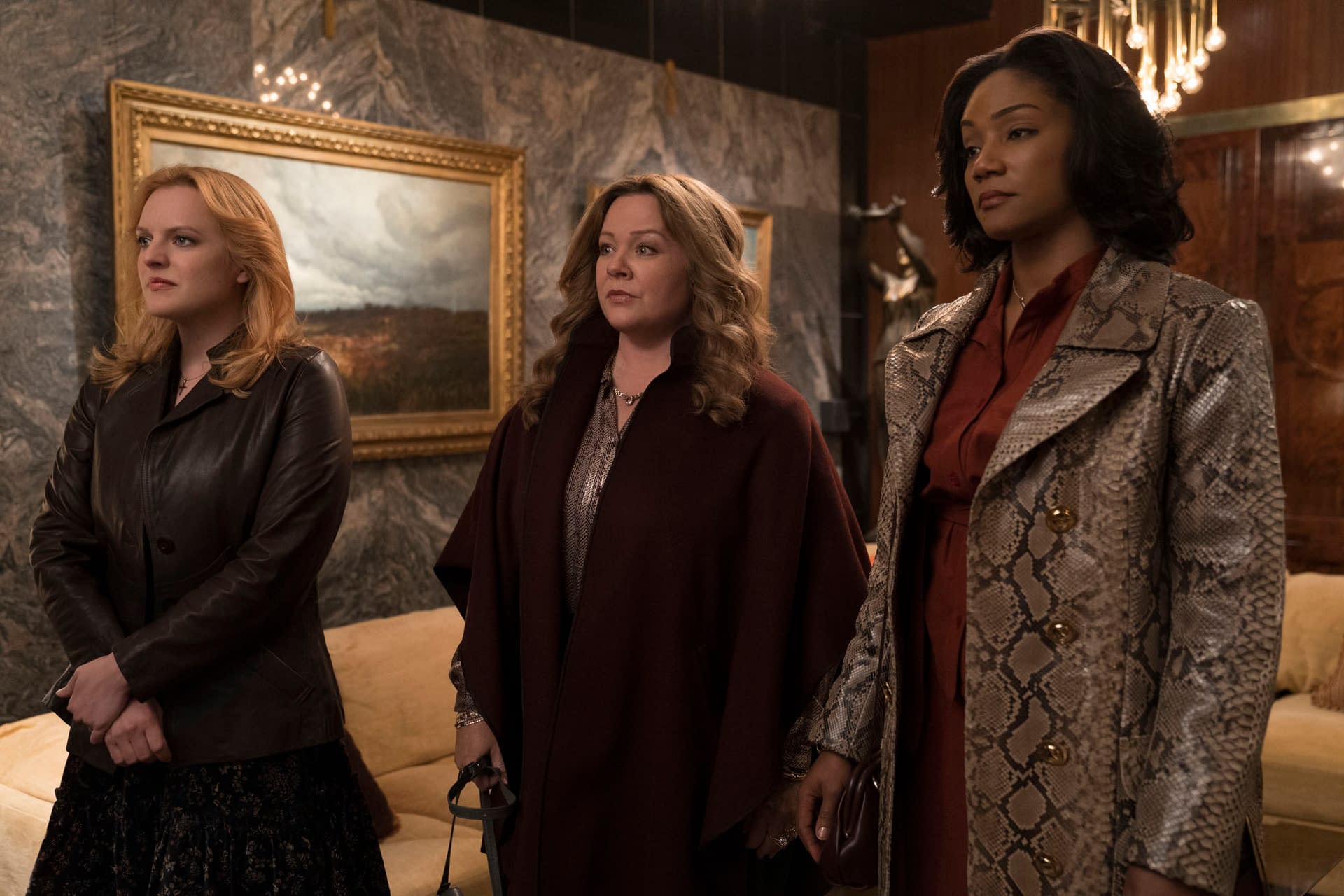 "The Kitchen" stars Oscar nominee Melissa McCarthy ("Bridesmaids"), Tiffany Haddish ("Girls Trip") and Elisabeth Moss ("The Handmaid's Tale") as three 1978 Hell's Kitchen housewives whose mobster husbands are sent to prison by the FBI. Left with little but a sharp ax to grind, the ladies take the Irish mafia's matters into their own hands—proving unexpectedly adept at everything from running the rackets to taking out the competition…literally.

The film also stars Domhnall Gleeson ("Star Wars: The Last Jedi"), James Badge Dale ("Only the Brave"), Brian d'Arcy James ("Spotlight"), with Margo Martindale (TV's "The Americans"), Oscar winner Common ("Selma," "Marshall"), and Bill Camp (TV's "The Night Of"); along with Jeremy Bobb ("Marshall"), E.J. Bonilla (TV's "The Long Road Home"), Wayne Duvall ("Prisoners"), Annabella Sciorra (TV's "Daredevil"), Myk Watford.
It sounds like it could be interesting but, as Collider noted, no one went to see Widows so why should we expect this one to be any different? It currently has a September 20th, 2019 release date which it shares with the Downton Abbey movie. We'll have to see how this one ends up working out.